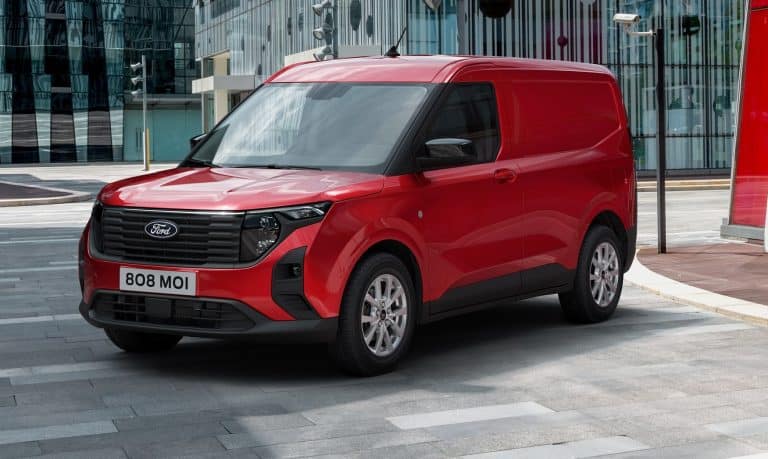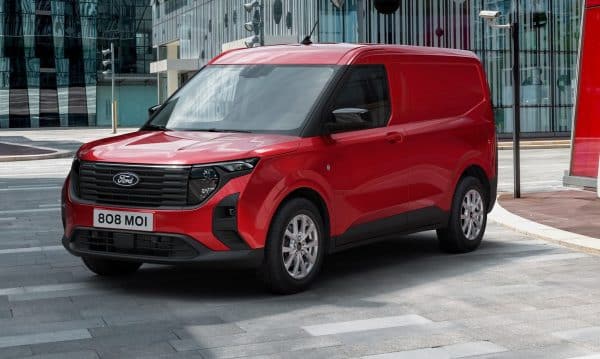 Ford Pro has unveiled its all-electric E-Transit Courier that comes with improved productivity and connectivity for compact van customers.
The van is another addition to Ford Pro's line-up of innovative connected and electrified vans which have been designed to work seamlessly with other models in the portfolio in various applications to fit the needs of any business.
One of the most exciting features of the E-Transit Courier is the new body design that delivers increased load capacity in all dimensions.
This includes a larger, flexible cargo bay that provides 26% more load space than its predecessor. Plus, it now has room for two Euro pallets with a larger payload capacity.
Start building the new E-Transit Courier late next year
Ford will start building the new E-Transit Courier late next year but customers who are interested in petrol and diesel Transit Couriers can order them from this summer for delivery before the end of the year.
Another exciting feature of the van is its all-electric powertrain which is engineered to deliver an improved driving experience.
It includes a powerful 100kW motor that produces 136PS and one-pedal driving capability, which makes it easy to drive and manoeuvre in tight spaces.
Ford Pro Charging offers an end-to-end solution for home and public charging and includes hardware installation and management software to optimise the charging process.
There's also simplified administration and billing that will help firms with drivers who take their work vehicle home.
E-Transit Courier is expected to be popular with customers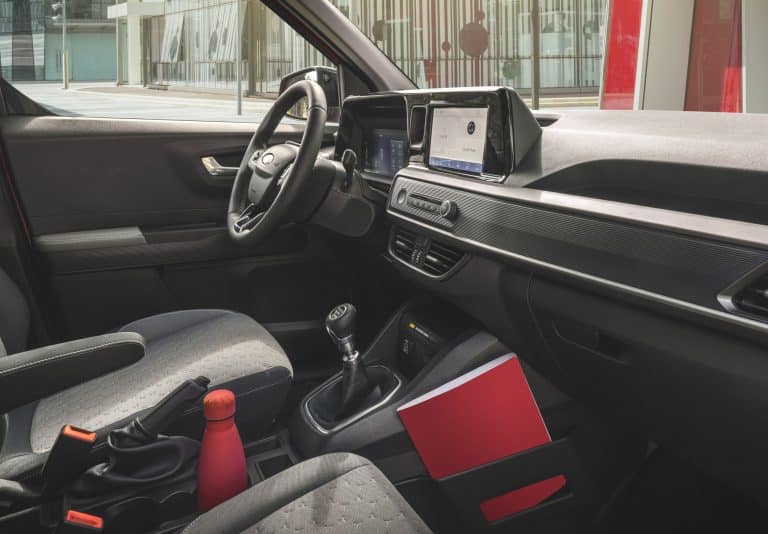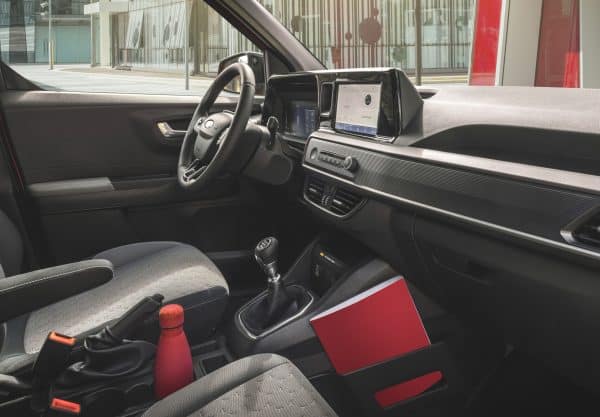 The E-Transit Courier targets customers who charge at home, with Ford Pro Charging aiming for a domestic 7.4kW overnight charge time of 7 hours. This charging can be scheduled using the van's touchscreen which can access cheap overnight energy.
The van also offers fast charge capability up to 100kW which Ford expects will add 54 miles of range in 10 minutes and will take 35 minutes to deliver 80% of charge.
Comprehensive suite of advanced driver assistance systems
Ford says its E-Transit Courier sets a new benchmark in the segment with its comprehensive suite of advanced driver assistance systems that come as standard.
There's an optional bundle including adaptive cruise control, blind spot monitoring and cross traffic alert.
Every E-Transit Courier also features a built-in modem as standard for always-on connectivity with wireless software updates, so drivers don't have to visit the dealer.
All in all, Ford Pro's latest offering is a big step forward for the company and the industry as a whole – this is an all-electric commercial vehicle that promises to deliver enhanced connectivity and productivity features for compact van customers.
With its larger cargo area, increased payload capacity, and advanced safety features, the E-Transit Courier is sure to be a popular choice for businesses looking to upgrade their commercial fleet.