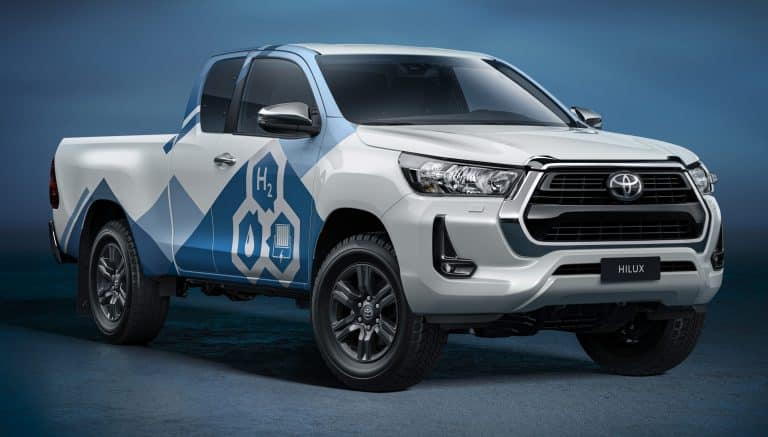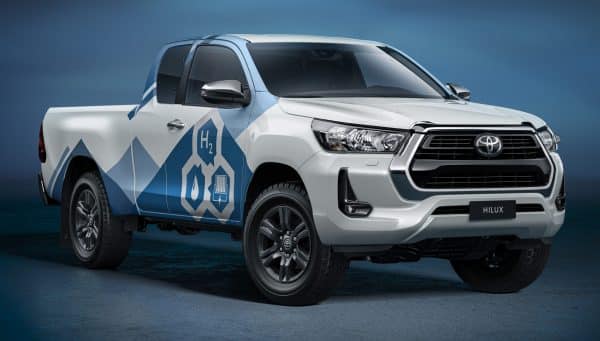 A consortium to develop a prototype hydrogen fuel cell-powered version of the Toyota Hilux pickup has revealed that it has been handed government cash to develop the project.
A popular vehicle with businesses wanting a tough pickup for a range of duties, the consortium will work with the Advanced Propulsion Centre (APC), an organisation supporting the development of cleaner technologies and new mobility concepts.
The move will see zero emission technology being brought to the commercial vehicle market and reflects evolving customer demand.
Development of a hydrogen fuel cell electric Hilux
The consortium, led by Toyota, will receive funding to cover the development of a hydrogen fuel cell electric Hilux, working in collaboration with highly skilled UK-based technical engineering partners Ricardo, ETL, D2H and Thatcham Research.
The project will make use of components from Toyota's second-generation fuel cell system, as featured in the latest Toyota Mirai saloon, to transform a Hilux into an electric vehicle.
While Toyota is leading the project, Toyota Motor Europe R&D will provide technical support to help the UK-based teams to build their expertise and become self-sufficient in developing next generation hydrogen drivetrain technologies.
The APC is a non-profit organisation working with the UK Government, the automotive industry and academic bodies to accelerate the industrialisation of technologies to support the transition to net-zero emission vehicles delivery.
It plays a key role in the UK's automotive sector, offering opportunities to bridge the gap between industry and future technological requirements.
Toyota pioneered vehicle electrification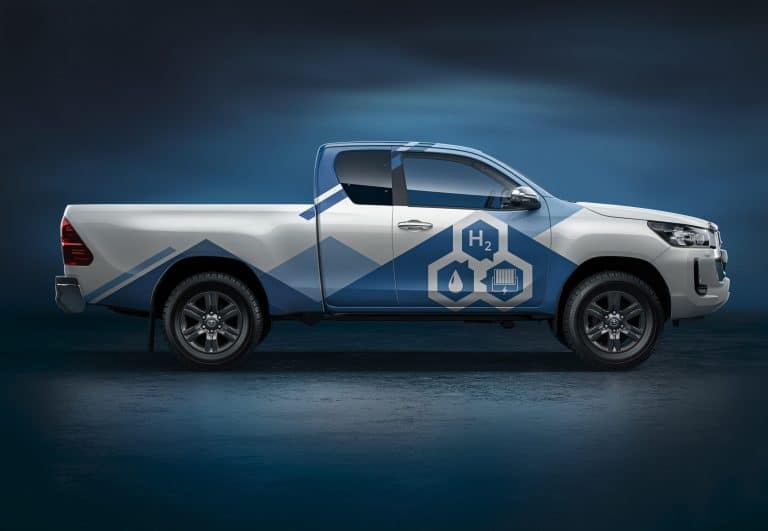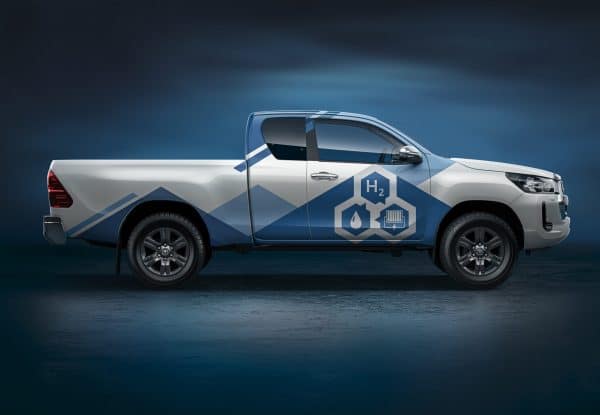 Toyota pioneered vehicle electrification with the introduction of Prius, the world's first mass-market hybrid car, more than 20 years ago.
The firm continues to promote a multi-technology path towards carbon neutrality, offering a diverse range of electrified technologies, including hybrid electric, plug-in hybrid electric, battery electric and fuel cell electric, to meet different mobility requirements.
It says that establishing a successful hydrogen transport sector is an essential element in achieving this goal.
Prototype Toyota Hilux vehicles will be produced at Burnaston
Within the scope of the funding bid, initial prototype Hilux vehicles will be produced at Burnaston in Derbyshire next year.
Once successful performance results have been secured, the intention is to prepare the vehicle for small series production.
Richard Kenworthy, Toyota UK's managing director, said: "The opportunity that this funding enables is significant and goes towards developing the technical capabilities not only of our employees here at our site in Burnaston but also of those within the wider consortium partners.
"This region is heavily committed to supporting zero emissions mobility and we see this project as a great opportunity to contribute to the critical path on the road to carbon zero mobility."
He added: "This UK Government funding will enable teams within the consortium to acquire key skills that can then be used to investigate other fuel cell applications."