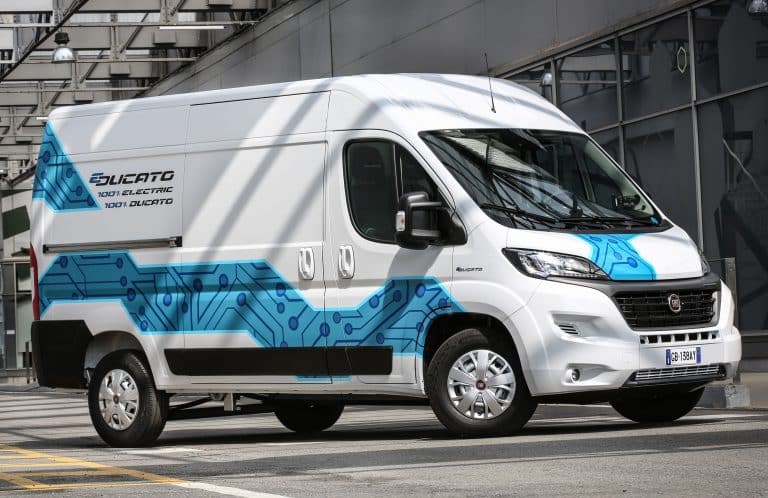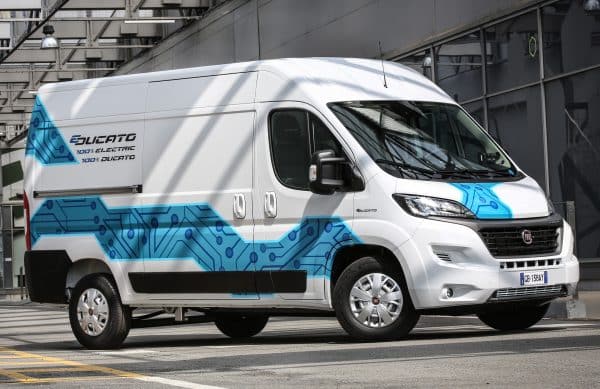 For those firms or freelancers wanting to compare their current commercial diesel-powered vehicles as electric options, then the innovative Pro Fit by E-Ducato is for you.
It has been created to illustrate the running costs and the performance of electric alternatives by showing what the all-electric E-Ducato can bring.
The offering runs a real-world simulation which is based on the firm's own fleet so they can discover the ecological and economic advantages of switching to a battery-powered vehicle.
Fiat says the new offering has been designed for a range of commercial vehicle businesses, whether they are a large multinational or a single commercial vehicle business.
A firm can create a simulation
Once signed into the online platform, a firm can create a simulation by entering details of their current fleet of vehicles, indicate the type of vehicle they are using, including height, wheelbase and body, and selecting their current usage levels including mileage and routes.
From there, the Pro Fit simulation will recommend what it believes is the most suitable E-Ducato for meeting the firm's needs.
The offering also highlights what the annual savings will be and whether the range will be sufficient for meeting their needs.
Firms can also see the charging needs for each vehicle for it to be a successful investment.
Smartphone app to track a fleet of vehicles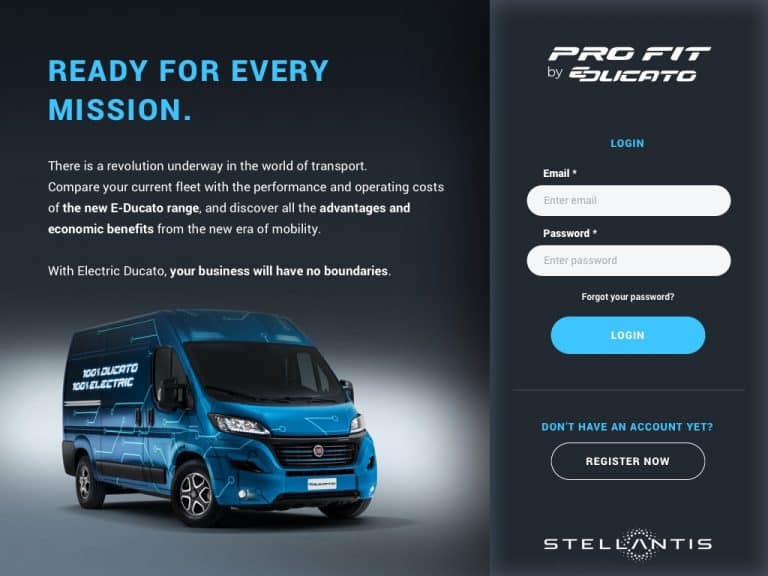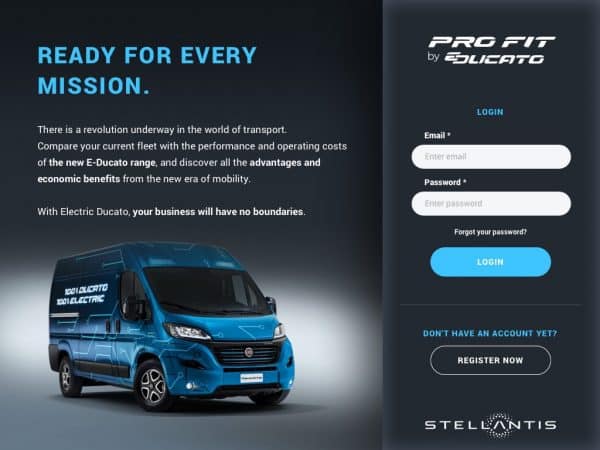 There's also a smartphone app available to track a fleet of vehicles that drivers can download, and the business can see how the vehicles are performing.
This will then send information to the online platform using GPS and speedometer details to help create a definitive guide, including the potential financial savings, that a battery-powered van will bring.
Domenico Gostoli, the electrification programme manager at Fiat Professional, said: "The E-Ducato is Fiat's first zero-emissions commercial vehicle. It represents a new mobility solution and a turning point in our history.
"It could therefore be accompanied by innovative solutions that enable businesses to approach electric mobility free of any anxiety or concerns resulting from the transition from vehicles with internal combustion engines to ones with zero emissions."
Richard Chamberlain, Fiat Professional UK country manager, added: "Crucially, this tool allows businesses to be reassured of their decision to move electric before even stepping behind the wheel of the E-Ducato. With hundreds of configurations and two battery options, there's an E-Ducato to suit any business and Pro Fit will be able to show businesses this in real time."
Fiat E-Ducato range is 100% electric
The Fiat E-Ducato range is 100% electric with lots of configurations from two battery choices and various trim levels.
There are enough versions of the E-Ducato to help diversify any fleet and will also enable customers to enjoy the versatility of a large LCV with the benefits of having zero tailpipe emissions.
The E-Ducato delivers a payload of 1,950kg with load volumes of between 10 m³ and 17 m³ to meet just about every eventuality.
To find out more about Pro Fit by E-Ducato, visit the Fiat Professional website.