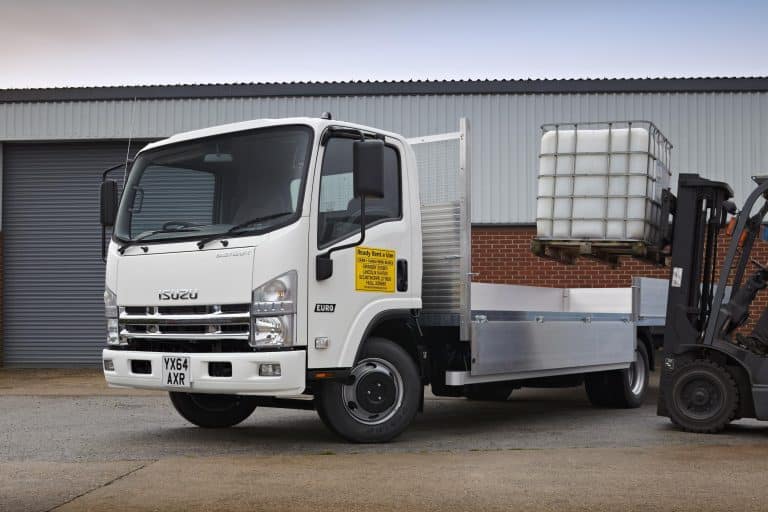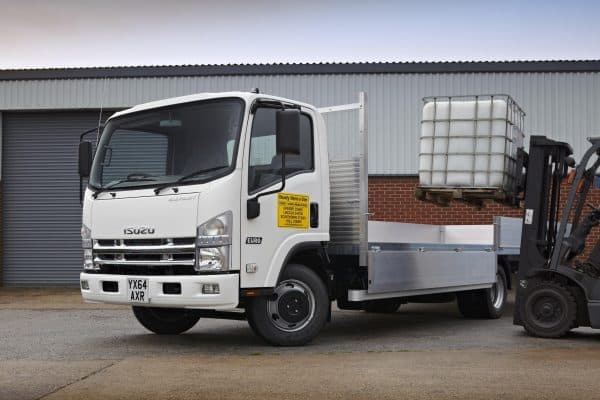 When it came to replacing its fleet of 7.5 tonne trucks, Ready Rent a Car found that the Isuzu Euro IV met all of its requirements.
The Lincolnshire and Humberside-based company has now added the Isuzu Euro IV Urban rigid truck to its commercial fleet for the first time.
The firm says it has met all of the criteria it laid down, including better fuel economy and a bigger payload capacity.
The firm's director, Nick Chanley, said: "We have always associated Isuzu as being robust vehicles and a reliable, strong brand so when we needed to replace our 7.5 tonners the new Isuzu Euro IV trucks were ideal."
The firm took delivery of four long wheelbase models which came with the popular 'Easyshift' transmission for each of its depots.
Isuzu Euro IV's came with rear column tail lifts
Each Isuzu Euro IV truck came with its standard 20ft box body and a rear column tail lift.
The firm was so impressed with the first batch of four, they have since taken delivery of another four Urban rigids with 20ft dropside bodies.
The rental firm is now planning to use its new fleet for their full five-year working life.
Isuzu's marketing director, Keith Child, said: "There was a lot of interest in this specification when we launched the Isuzu Urban at last year's CV Show."
He said a growing number of customers are enjoying the operating benefits of lower fuel economy and improved payload from their Isuzu 7.5 tonne Urbans.
Two model options for the Isuzu Euro IV
The Isuzu Euro IV comes in two model options – there is the four-cylinder 3.0 litre engine for the Urban N75.150 and the four-cylinder 5.2 litre engine for the firm's Forward N75.190.
The difference between the two is that the smaller engine version is around 200kg lighter whereas the larger engine model is designed for more arduous operations.
Isuzu says that its Euro IV with the 3.0 litre engine is designed for use in local distribution operations that involve lots of stop-start and where the larger payload is necessary.
There's more information about the Isuzu Euro IV range on the firm's website.