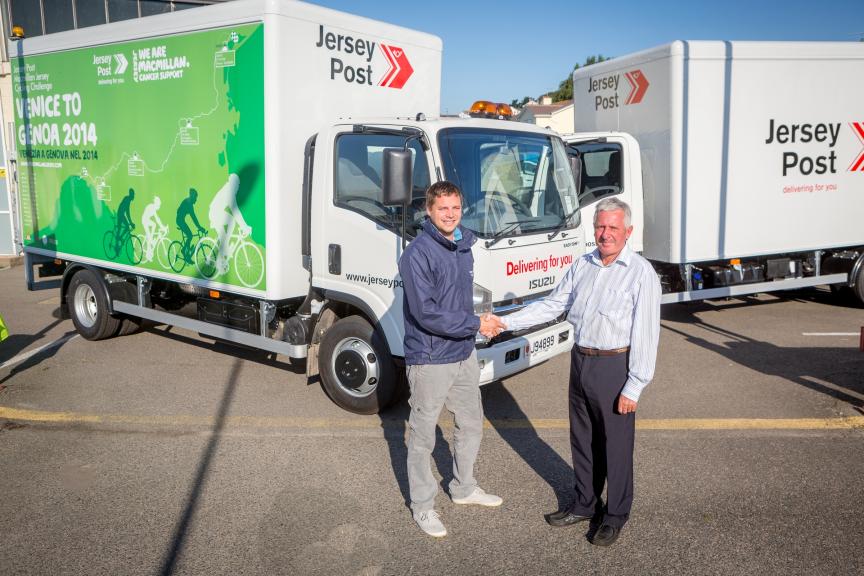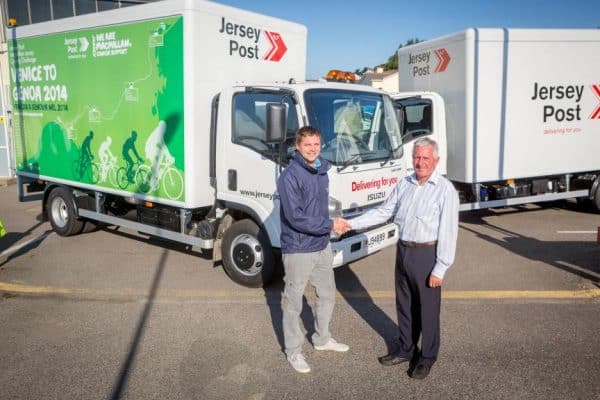 One of the first organisations to pick up the new Isuzu Urban truck was the Jersey Post Group which bought two for their operations on the Channel Island.
The Jersey Post visited the CV Show last year and were impressed with the new Isuzu Urban 7.5t rigids on the firm's stand and then bought them.
The trucks have now been adapted for use at Jersey airport for deliveries and collections where packages and parcels will be transferred to the firm's main sorting depot.
This means that the Isuzu Urban trucks will need to go outside every day to unload and load directly from planes which have stopped on the runway.
Isuzu Urban – the only choice for Jersey Post
Jersey Post's transport manager, Nick Perchard-Rees, said: "We bought our first Isuzu trucks four years ago and we've been impressed since by the proactive customer care shown by the company and the local dealer.
"At last year's CV Show we took a close look at the new Isuzu Urban and thought it had great potential for regular use with us."
The firm's Isuzu Urbans have a 1.5tonne capacity and rear column tail lifts as well as a semi-automated transmission. The vehicle will also have extra rooflights and a rigid box body that complies with airport regulations.
Now that the previous 7.5tonne vehicles have been replaced, the new Isuzu Urban rigids should have a working life of up to nine years for Jersey Post.
Isuzu Urban is ideal for regular drop-offs
Isuzu's marketing director, Keith Child, said: "With an industry-leading payload and a small overall footprint, the Isuzu Urban 7.5tonne is suited to Jersey's road network and the Jersey Post has a proven experience of our vehicles over the past four years."
The Isuzu Urban comes with a four cylinder turbocharged 3.0litre engine which produces 150 PS and is ideal for lots of drop-offs and distribution operations.
There's also the similar sized Isuzu Forward which is also 7.5 tonnes but which is lighter and comes with a 5.2 litre engine that produces 190 PS and is designed for faster and longer journeys, particularly in an arduous circumstances.
The Jersey Post has also used its Isuzu trucks as support vehicles for a major fund raising cycle challenge they stage last year and which raised more than £70,000 for Macmillan Cancer support in Jersey.