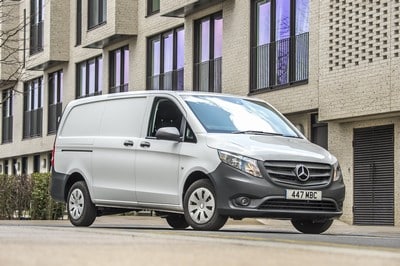 Going on tour is a great way to publicise products and the coming week swill see Mercedes and Ford vans coming to a location near you soon.
First out of the blocks is Mercedes who are highlighting the 'versatility' of its new Vito which will be hitting our showrooms.
The firm says the tour will give visitors and potential buyers opportunity to explore everything that the new Mercedes Vito has to offer.
Visitors will get to enjoy a hands-on display which will feature a new BATAK reaction game for them to enjoy. Organisers will be running a scoreboard to enable people to pit their skills against other cities.
Mercedes and Ford vans have a busy itinerary
The Mercedes new Vito tour began in Bristol, will visit the Bluewater centre in Kent and then move up to Glasgow for the Buchanan Galleries and then visit Manchester's Trafford Centre.
It will end at The Centre MK; test drives and information will be available at each location.
For more information about the tour, visit the new Mercedes Vito website this been created or follow the term on Twitter – #NewVito.
The next van to be touring is the Ford Transit range and they have a golden convoy to highlight 50 years of service.
The tour will take in a wide range of dates and culminate on the Ford Transit's birthday on the weekend of August 8 and 9 – an event celebrated with the For Transit Owners' Club.
Mercedes and Ford vans on the road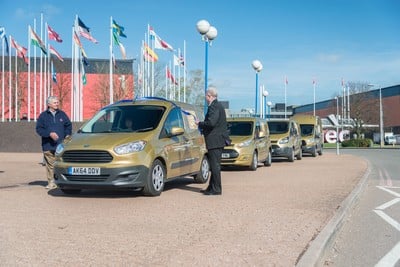 The convoy will consist of the Ford Transit, the Courier, the Connect and the Custom and Ford says the tour will highlight 50 years of loyal service to UK businesses.
The first Ford Transit was produced in Langley in 1965 and since then the firm has sold nearly eight million Transits.
They say that if the vans were lined-up nose-to-tail they would encircle the globe and they have sold a new Transit every 180 seconds.
The Ford Transit continues to be a success with sales at an all-time high.