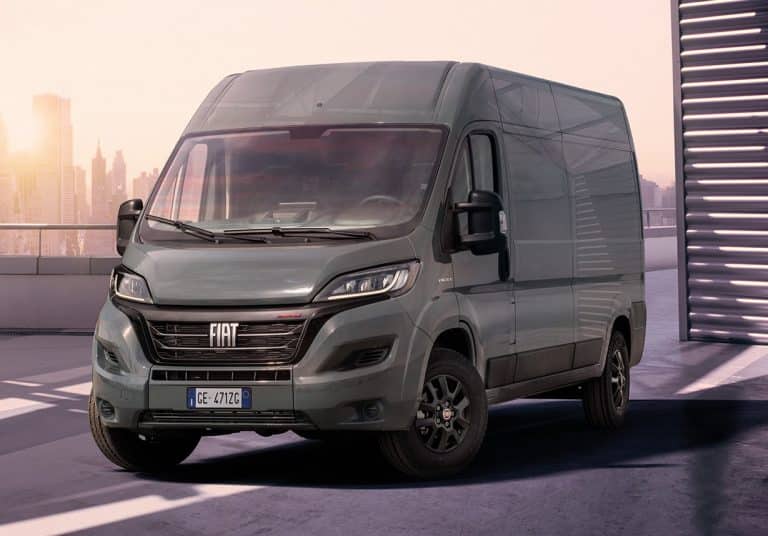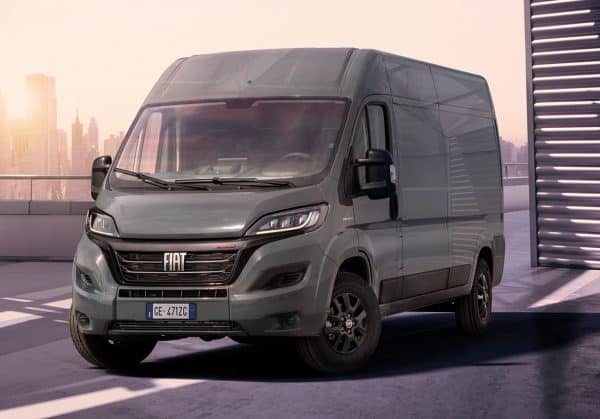 The new Fiat Ducato is the firm's flagship model and was Europe's bestselling light commercial vehicle last year.
The order books have now opened and the van benefits from various best in class capabilities.
Prices start at £27,005, excluding VAT, and the Ducato has been around for 40 years now.
Fiat says it aims for its new Ducato to stay one step ahead of the competition and is focusing on improved connectivity and technology.
This includes a new digital instrument panel to provide practical journey alerts and information.
Fiat Ducato adapted to suit the driver's requirements
Fiat says the Ducato can now be adapted to suit the driver's requirements, and they've added their new UConnect interface and service.
The infotainment display range is either 5-, 7- and 10-inches and there's a top-end satnav system available.
As should be expected, the new Fiat Ducato has lots of safety and driver assistance systems.
Indeed, the Ducato has level 2 autonomous driving – and it's the first light commercial van to do so.
Advanced driver assistance system available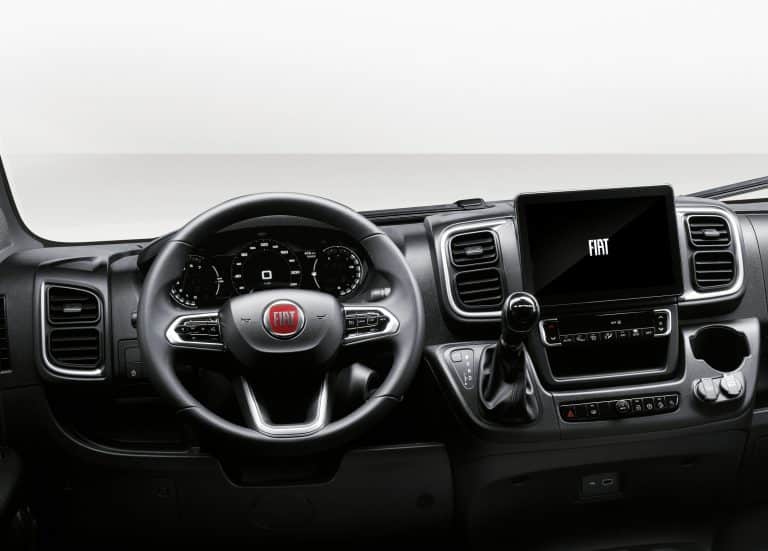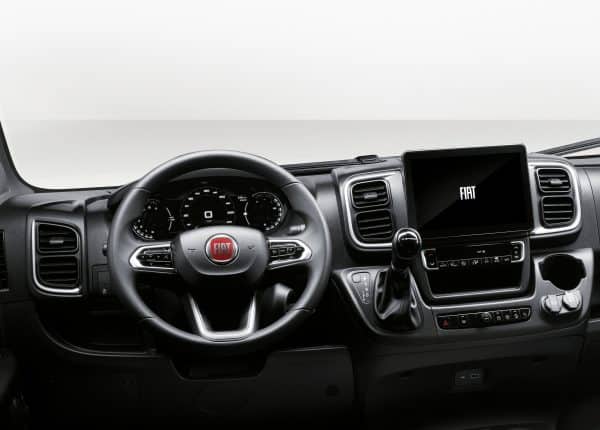 This means there's an advanced driver assistance system available which will take care of the brakes and the accelerator and react when unexpected obstacles appear in the van's path.
Safety kit includes driver attentiveness monitoring, road sign recognition, traffic jam assist and adaptive cruise control.
There's also the firm's digital central mirror to help with reversing and parking and a mirror display shows the rear view from the van.
Drivers also get active park assist, which is a semi-autonomous assistant for parallel parking.
This is also a stylish and convenient cabin with various smart solutions including keyless entry and go.
There's also an electric parking brake, a compartment for charging mobile phones, USB ports, a heated windscreen and spacious door panels.
Self-levelling air suspension
Comfort is also boosted with the self-levelling air suspension, and this can be lowered to make unloading and loading easier.
Engines for the new Fiat Ducato consist of four diesel engines with outputs ranging from 120 HP to 180 HP.
There's also an improved six-speed manual gearbox and a nine-speed automatic gearbox.
System to monitor the Ducato's health
There's also a system to monitor the Ducato's health including the tyre pressures, fuel level and whether repairs or maintenance are required.
Fiat is also offering its 'My Fleet Manager' service to simplify fleet management and is a way to analyse, plan and monitor a range of Fiat vehicles.
The new Fiat Ducato looks set to underpin its popularity in Europe and it's a van that certainly needs shortlisting.