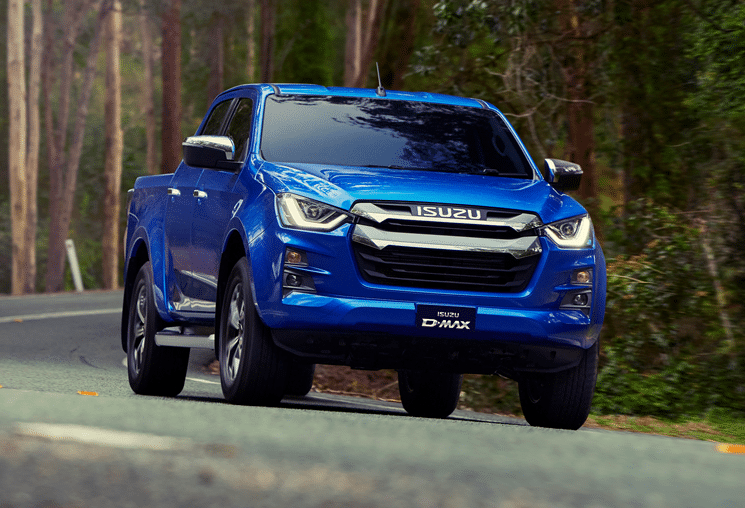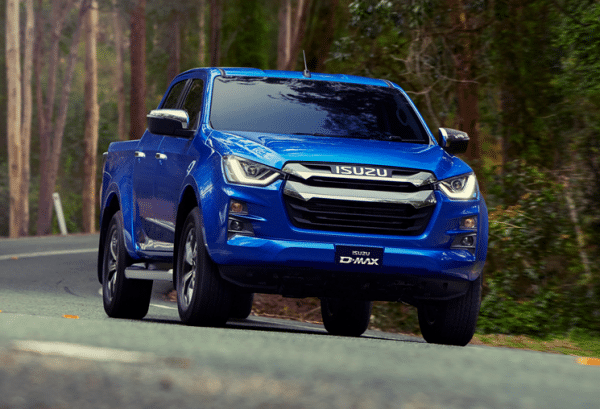 It has a fresh face, and the new Isuzu D-Max comes with a range of alterations, though most of them are cosmetic.
The technology remains the same, so the D-Max is still the award-winning 4×4 offering but there are visual enhancements to each trim level.
These include new wheel designs and a fresh front grille.
A choice of two new colours
Businesses also get a choice of two new colours with Dolomite White now replacing Pearl White and Sapphire Blue has been replaced by Biarritz Blue.
The new metallic paint finishes are available for various models while the Dolomite White pearlescent offering can only be found on the V-cross range-topper.
The interior has also been refreshed though Isuzu has left the hard-wearing cloth on its Business range, other models get a new premium woven fabric that has a fresh design.
Further up the range, there's new leather upholstery which has horizontal layering which Isuzu says delivers a more spacious feel to the cab.
D-Max Utility models are now available with a rear-differential lock
All 4×4 D-Max Utility models are now available with a rear-differential lock which made its debut last year as an option for the range.
Isuzu says that the new look will help the brand step into the lifestyle sector since pickups are once again growing in popularity with non-business users.
Users can have a utility pick for work in the week for business purposes and for families at the weekend.
The D-Max retains its 3.5 tonne towing capability and has a payload of 1.1 tonnes.
There's also a five years' warranty that includes 125,000 miles.
Has a five-star safety rating from Euro NCAP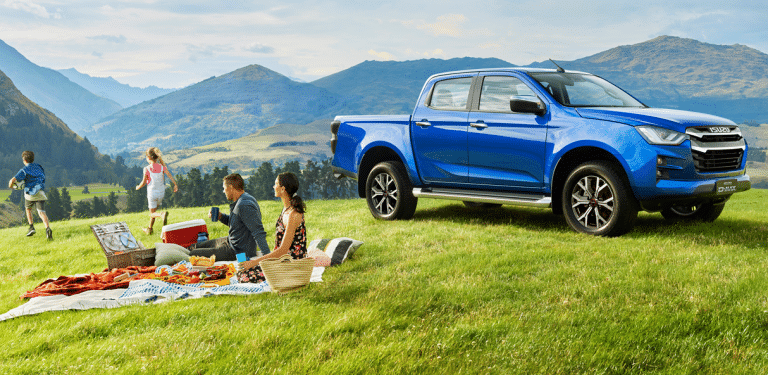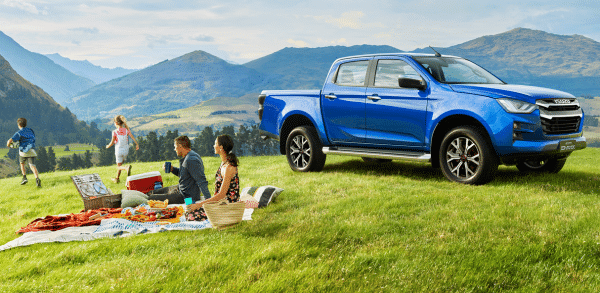 The Isuzu D-Max is still winning awards and has a five-star safety rating from Euro NCAP and it is a sound choice for anyone wanting a pickup that is reliable and durable with lots of capabilities.
Isuzu says its latest pickup is the safest, strongest and smartest they have ever made.
One of the most popular choices in the line-up is the D-Max DL20 with prices starting at £28,929 plus VAT.
The model is available in double and extended cab and with either automatic or manual transmission.
The level of grip makes it a great choice for use on construction sites and travelling across fields and tracks. The diesel engine delivers 164 PS with torque of 360Nm.
Along with the rear diff-lock, there's a 'shift on the fly' system to control the vehicle regardless of the terrain.
In an increasingly competitive sector, the Isuzu D-Max still ticks all of the boxes that businesses want from a rugged pickup, and it is certainly worth shortlisting.