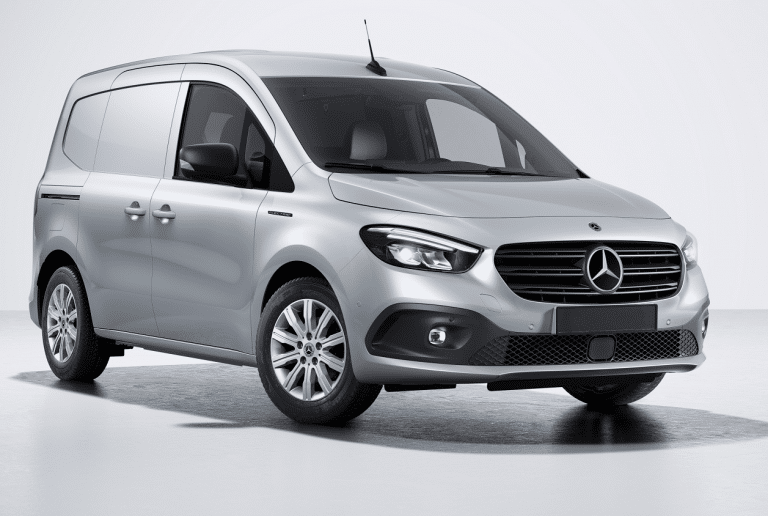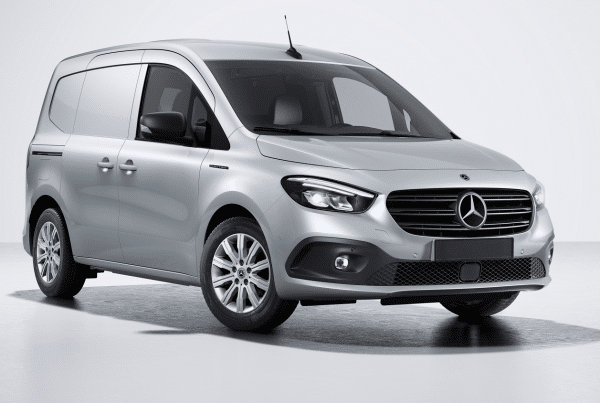 Mercedes has announced the UK pricing and specification for its new eCitan, the first premium electric vehicle, it claims, for the small van sector.
The eCitan is designed to meet the needs of urban businesses with its high level of equipment, technology and safety features, as well as its efficient and zero-emission performance.
The van has an all-electric range of up to 176 miles and can be charged to 80% of capacity in 35 minutes.
It is available in crew and panel van variants with two lengths (L1 and L2) and two trims (Progressive and Premium).
eCitan is powered by an electric motor
The eCitan is powered by an electric motor that delivers 122 hp and torque of 245 Nm and the 45 kWh battery delivers optimal operation in varying weather conditions.
It is located underneath the floor and doesn't affect the van's available load space.
The new van also features two modes and three battery recuperation options that allow the driver to adjust the driving characteristics and energy recovery according to their preference and driving situation.
In ECO mode there's a reduction in the power output and optimising of the energy consumption to extend the range.
The D- mode enables one-pedal driving by increasing the braking effect of the electric motor when releasing the accelerator pedal.
The Mercedes eCitan is equipped with a heat pump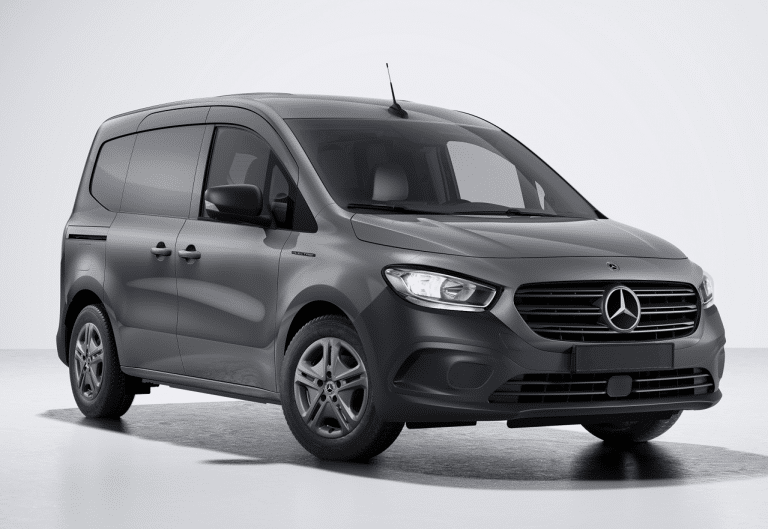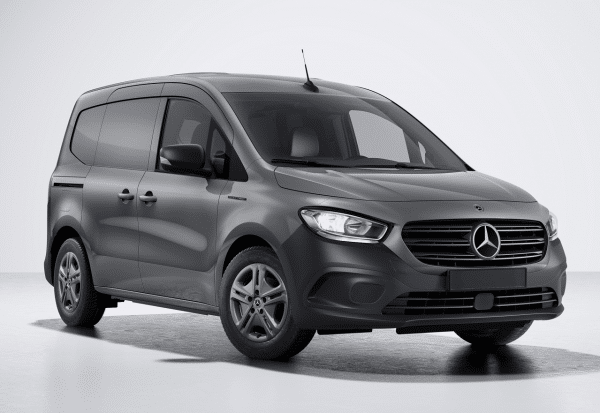 To further enhance the range efficiency, the Mercedes eCitan has a heat pump plus there is a heated windscreen and heated seats. The pump helps to preserve battery life and boosts its range while delivering a comfortable cabin temperature.
The MBUX digital display screen with in-built navigation can help plan the best route and offer charging stations along the way.
The eCitan comes with a three-year warranty with unlimited mileage and eight years or 100,000 miles cover for the battery.
Key features include Active Brake Assist
The Progressive model is priced from £33,995 and comes with Active Brake Assist, rear parking sensors, an emergency call system, a reversing camera and anti-theft alarm with deadlocking.
The Premium trim costs from £35,970 and adds more exterior and interior styling elements such as 16-inch alloys, LED high performance headlamps, colour-coded bumpers, LED fog lights and metallic paint.
The new Mercedes eCitan is now available for UK customers who want to experience premium electric mobility in their small van.