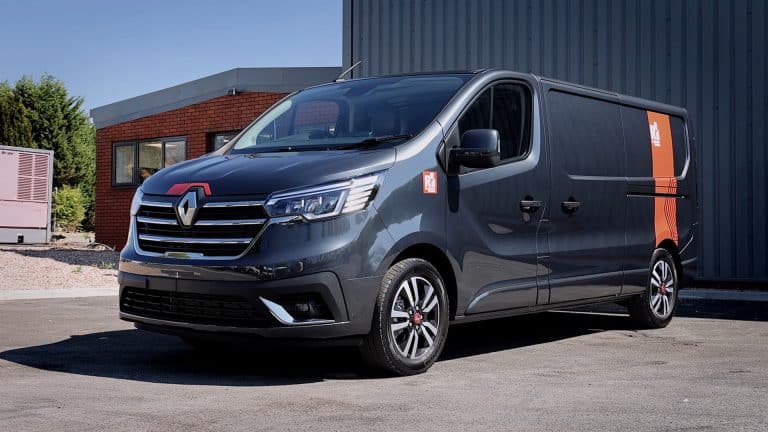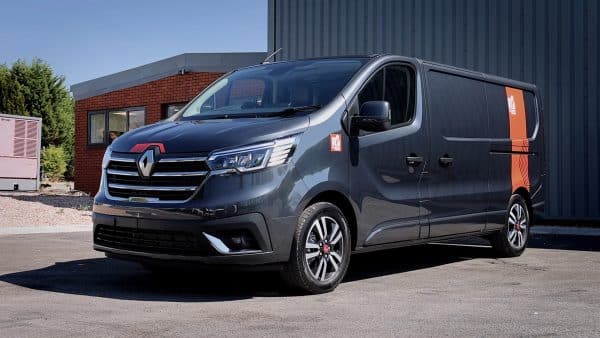 In a bid to help tackle van break-ins, there's a new reinforced Renault Trafic available to bring peace of mind to business.
Renault says that theft from vans is a big worry for tradespeople, and its new offering will safeguard tools and other expensive items from theft.
The Trafic van can now be specified with a Cat 1 alarm, a fully lined interior and floor and an internal security system.
Fully sealed steel mesh internal door system
There's also a fully sealed steel mesh internal door system with an internal five-point locking mechanism fitted to rear and side, with apertures finished off with an external high impact clear Perspex covering.
According to research carried out by Renault, van theft costs tradespeople £264 million every year and tool theft costs a tradesperson £5,584 on average – each time their van gets broken into.
Also, a van break-in also puts the average tradesperson out of work for 30 days costing them £5,982 in missed jobs, on top of the cost of replacing tools and materials.
'Break-ins and tool theft can seriously impact their business'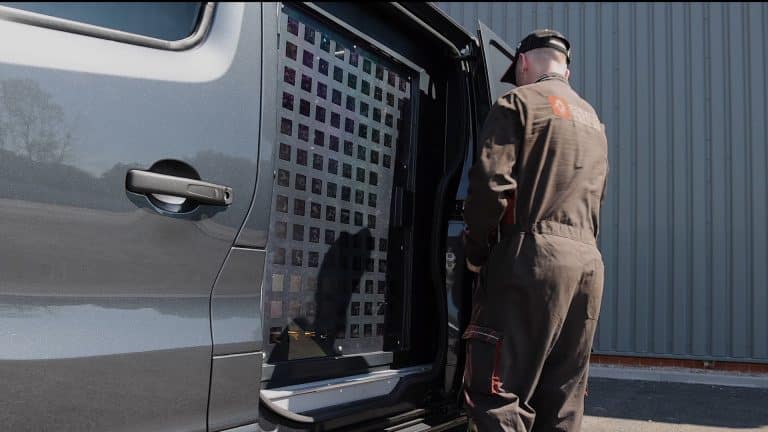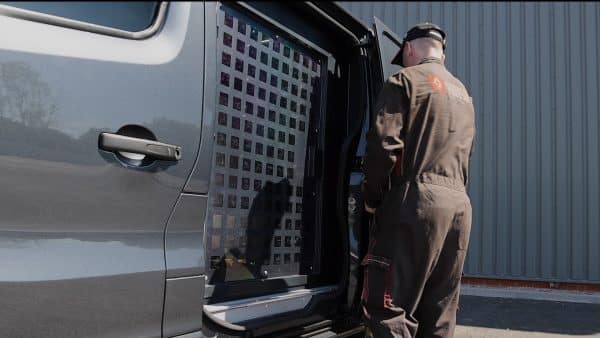 Grahame Neagus, the head of LCV at Renault, said: "For builders, carpenters, plumbers and heating engineers, van break-ins and tool theft can seriously impact their business financially.
"We have designed this vehicle to deter thieves in the first instance, protect valuable content and to offer total peace of mind for our tradespeople who rely on their tools for the continuity of their business."
He added: "This is a clear statement of our intent to work with and for our customers, understanding their challenges and coming up with tangible, cost effective and innovative solutions.
"We are also in discussions with insurance companies to offer a discount for operating vehicles with these additional anti-theft features."
Onboard tool safe is flush mounted into the vehicle
Available now on the new Renault Trafic L1H1, L2H1, and L2H2 Red Edition and Exclusive models, the onboard tool safe is flush mounted into the vehicle, reducing internal space by only 30mm and weighs just 105kg.
Produced exclusively for Renault by PD Stevens & Sons in Market Drayton, it can be colour-coded to match the van's paintwork.
This vehicle is part of a suite of special edition Trafic models tailored to the needs of target customers, focused on their business and is backed by the firm's van-making pedigree.
Below is a video that showcases the reinforced Trafic Van and demonstrates its outstanding robustness.