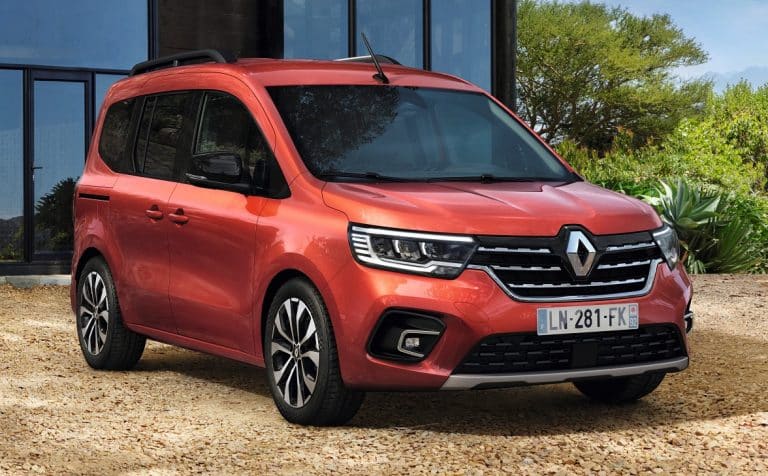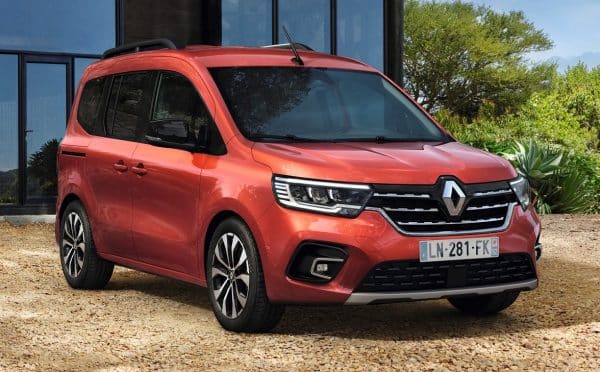 This is the stylish new Renault Kangoo for 2021 which has a modern look and an impressive new sliding side door system.
This door system is called 'Open Sesame' which is unique to the UK's van sector.
It works by having a sliding side door directly connecting with the cabin door because there's no B-pillar in the way.
Renault says this will enable the loading of longer items and will be useful when the Kangoo's rear doors cannot be opened completely.
The side opening is 1,446mm with a maximum load length of 3,550mm – this is for Kangoo Maxi which has the longer body.
Add the Open Sesame system
Owners can add the Open Sesame system to each side of the Kangoo.
For those who are wondering, Renault says there's no loss of safety because the doors have been strengthened to accommodate for the lack of the B-pillars.
Along with the Kangoo Maxi, there's a standard van and the plans for a crew van too.
The Kangoo Maxi is available with a 1-tonne payload and is 500 mm longer than the standard version, with a load volume of 3.9 m³.
Options include a roof-mounted rack that will accommodate items up to 2.5 m long.
There's also a rack system that has been created to take advantage of the Open Sesame offering.
New Renault Kangoo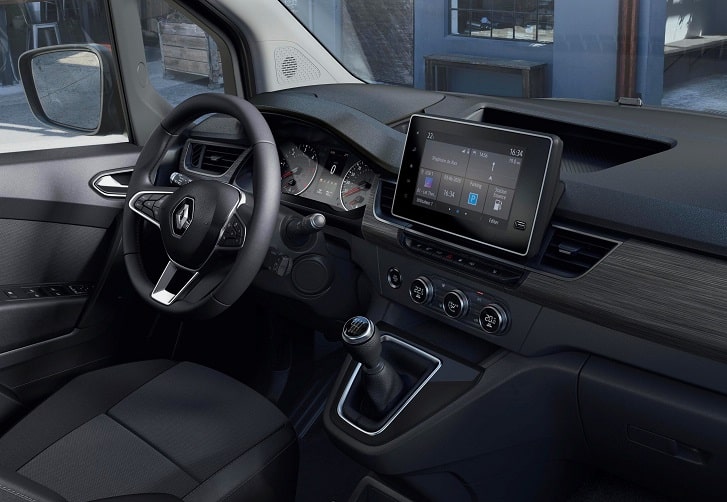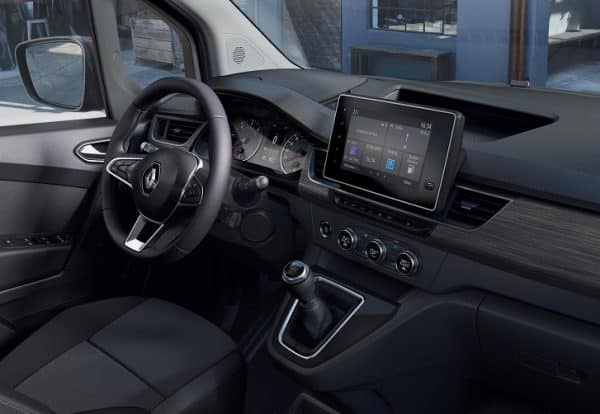 The new Renault Kangoo comes with diesel and petrol powertrains, along with an all-electric option.
However, the firm says that the full model range for the UK has not yet been confirmed.
For those wanting diesel engines, there will be three outputs available with the power being delivered by either a seven-speed automatic transmission, or with a six-speed manual gearbox.
The Kangoo ZE electric van now has a larger battery than the model it replaces.
Previously, the battery pack was 35kWh, while the new offering generates 44kWh. The electric motor produces 75kW.
This new battery will help deliver a WLTP electric range of 159 miles.
Charging will take 4.5 hours from an 11kW wallbox, and this drops to 42 minutes using a fast charger.
Features for the Kangoo model
Other new features for the Kangoo model include a wide-angle mirror in the passenger's sun visor that will reduce the van's blind spot, an electric parking brake and a rear camera system that delivers a permanent view looking from the rear.
Safety equipment includes automatic emergency braking, adaptive cruise control, stability control and crosswind assist.