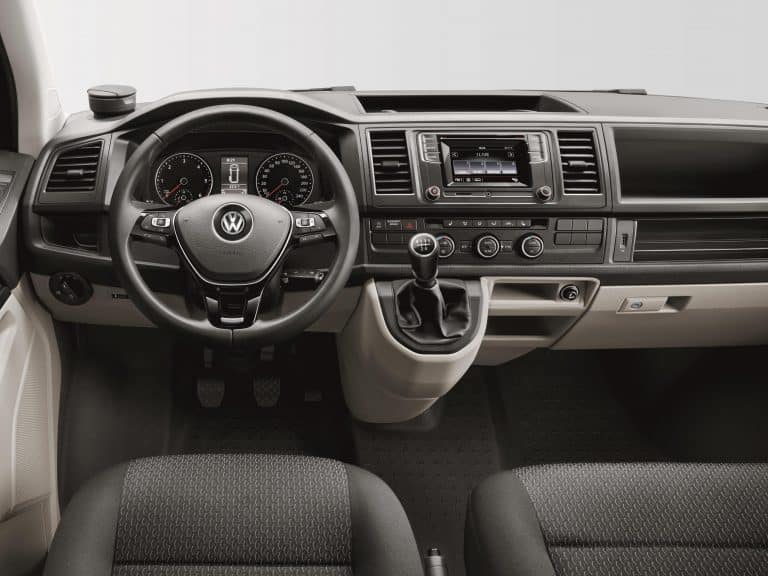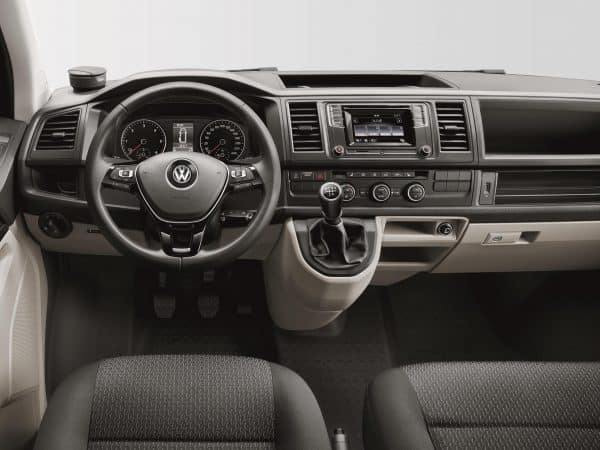 The sixth generation of the new VW Transporter has received its world premiere and it's going to play a big part in the UK's van sales leagues.
Potential buyers will find a new range of engines, which have stop/start function fitted as standard to help boost fuel economy and some of the latest driver assistance systems which will also improve safety.
In addition, VW is also making its new Transporter more comfortable with an adaptive chassis and electrically adjustable seats. There's also an electric rear tail lift available.
For those drivers who will be spending many hours of the day behind the wheel of the VW Transporter there's also a new entertainment and satnav system.
New design for the VW Transporter
This new edition of the Transporter has more distinctive and sharper lines than its previous incarnations.
The VW Transporter T-series has been the bestselling light commercial van in Germany for several decades and the firm has sold more than 2 million transporters around the world in the last 11 years.
Under the bonnet are a new generation of TDI engines which meet the EU6 regulations and have been developed for the tough needs of the commercial vehicle market.
This means that VW has made rugged engines that will run for a long time.
New petrol and diesel engines for the VW Transporter
The 2.0litre TDI engine delivers a range of power outputs from 84 PS to 204 PS and the 2.0litre petrol units have four cylinders and a choice of either 150 PS or 204 PS.
All of the engines for the new VW Transporter are more frugal than those they replace – the firm says they are around 15% better with fuel on average.
Most potential buyers will be intrigued by the new adaptive chassis control system which comes with three driving modes: normal, comfort and sport.
The system adjusts the shock absorbers to suit the selected driving mode.
VW Transporter scheduled for a late 2015 launch
It's not just with their car-like driving and handling that vans are improving; they are also becoming safer.
In the case of the VW Transporter, the firm has added a radar detection system to highlight any potential hazards in front of the vehicle and there's also adaptive cruise control which will automatically slow the vehicle down if it detects a potential problem.
There's also an option for the installation of a voice enhancement system which will enable the driver to speak clearly with those sitting in the rear seats without having to take their eyes off the road ahead.
The new VW Transporter will reach the UK shores later this year when pricing and a spec will be confirmed.