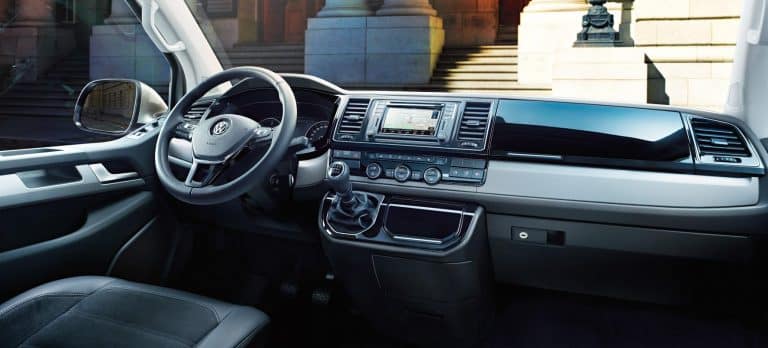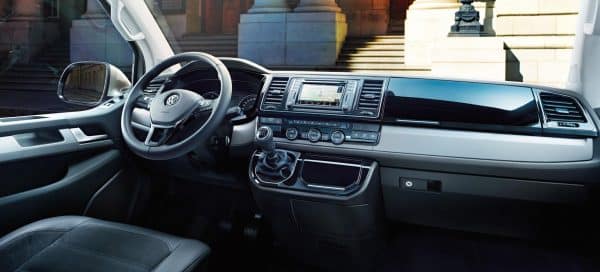 With the first deliveries scheduled to take place in September, the new VW Transporter is available to order in all panel van guises.
In addition, VW has also announced that all of its variants, including passenger carrying versions, are also available to order now.
Among these will be a limited edition model of the Caravelle known as the Generation Six. It's been fitted with a 2.0 litre TDI engine and comes in two-tone white and red paint – a nod back to its predecessors.
The VW Transporter is a big seller in the UK and the new model has a sharper look and more efficient engines. There's also a boost in safety equipment and it's also a lot more comfortable to drive.
This is the sixth generation of the VW Transporter and its success sparked 60 years – it's the firm's biggest selling commercial model in the UK.
Buy the VW Transporter Caravelle
Anybody wanting to buy the VW Transporter Caravelle will need £30,165 ex VAT or for the shuttle model it will cost from £23,440.
All of the VW Transporter variants come with new EU6 compliant engines which are responsive and economic.
Indeed, the Caravelle SE is the base model and has a choice of two 2.0litre TDI engines with power outputs of 150 PS and 204 PS.
These new engines are 20% cleaner and more efficient than the versions they replace and the 150 PS engine should return around 47mpg and have emissions of 155g/km.
The VW Transporter Caravelle also comes with a lot of equipment including the firm's popular BlueMotion technology to help boost fuel economy as well as a 5inch touchscreen infotainment system, DAB radio and Bluetooth connectivity.
Safety kit on the VW Transporter
Standard safety kit also includes VW's automatic post-collision braking system which will apply the brakes after a collision has been detected to help reduce the risk from a secondary impact.
The shuttle has seating for up to 9 passengers, and includes Bluetooth and DAB radio too. It also has a choice of three 2.0litre TDI engines.
Buyers of the new T6 model will find a wide range of body options to suit most business needs as well as short and long wheelbase options and a three roof heights for panel vans.