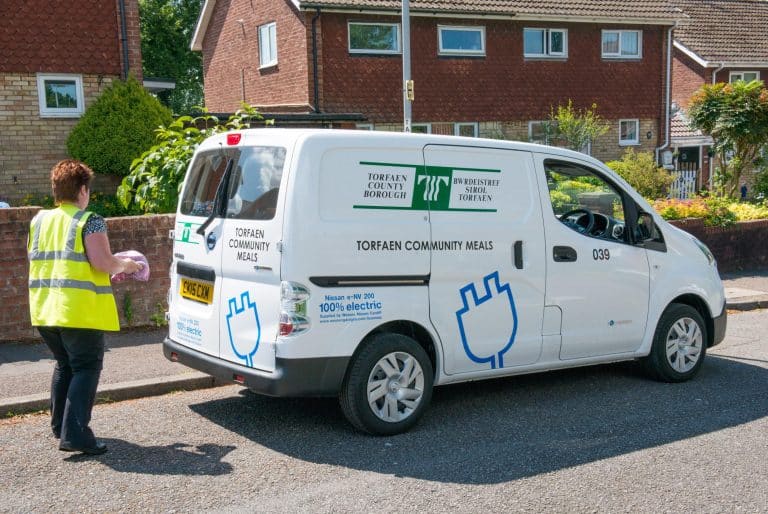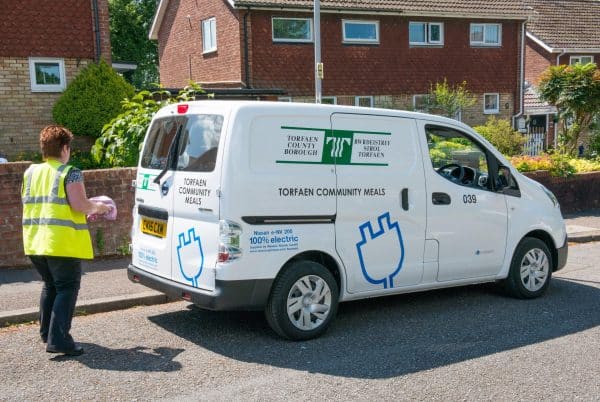 The all-electric Nissan e-NV200 is to provide a lifeline for hundreds of vulnerable and elderly people in South East Wales by delivering meals on wheels.
Five of the impressive vans have been selected for the job by Torfaen County Borough Council to deliver hot meals, tea trays and desserts to 175 residents.
The fleet of Nissan e-NV200s will be covering an area of more than 126 km² every day.
The new vans have replaced a fleet of ageing diesel vans and should help the council save a tasty £8,000 every year on their fuel bill.
This will, no doubt, boost what is a tight community meals budget and help the council meet its carbon reduction targets.
Nissan e-NV200 uses an all-electric drivetrain
Most of all, the council says it will also make big savings on maintenance because the Nissan e-NV200 uses an all-electric drivetrain which means there will be no malfunctioning starter motors or burnt out clutches to deal with.
These are the most common maintenance issues being dealt with by firms running multi drop delivery vans.
A video showing the Nissan e-NV200 at work has been produced.
A spokesman for the council said that the vans would be offering a 'win win' situation for the organisation.
He added: "We expect to make savings of around £8000 per every year in fuel which is a major benefit when budgets are tight.
Nissan e-NV200 reduces carbon emissions
"The vehicles will also have a major impact on reducing our carbon emissions and improving air quality."
The council's community meals manager, Gareth Boyd, said: "We have people who do not see any one else during the day so having someone deliver hot meals on a daily basis is a real lifeline."
The Nissan e-NV200 is based on the former international van of the year winner, the NV200.
The all electric version was launched last year and is utilising proven technology from the Nissan Leaf which is the world's bestselling electric vehicle.
One major reason for its growing popularity is that the e-NV200 costs just 2p per mile to run and also comes with low maintenance costs which lead to an impressive unrivalled total ownership cost with van owners generally saving £2,500 by not running a diesel van over three years.