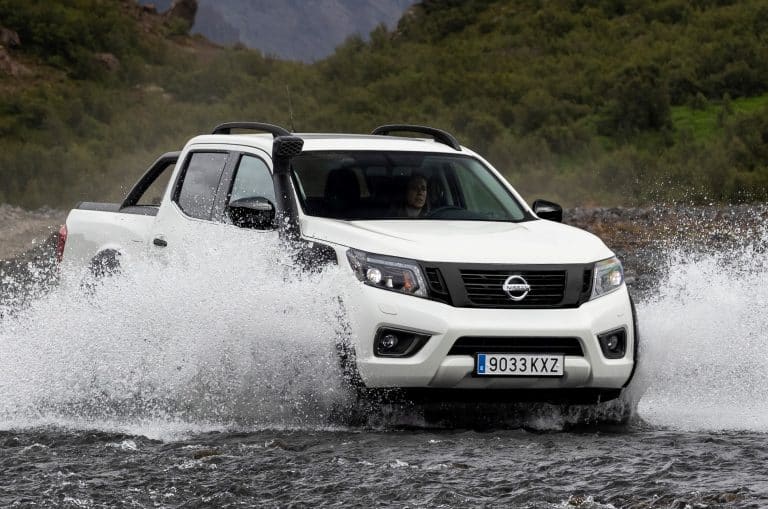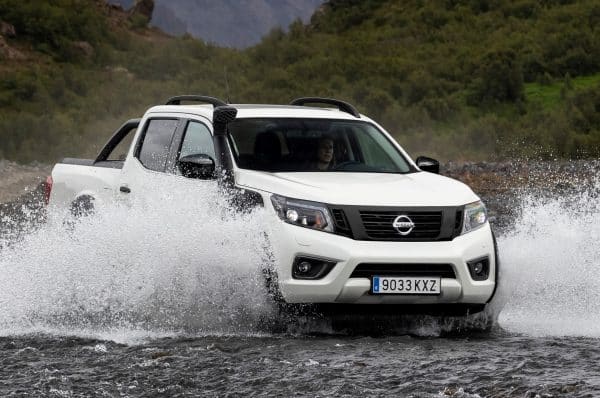 This is the impressive new Nissan Navara AT32, and it is available to order now.
The pick-up offers excellent off-roading abilities with optimised tyres and full aluminium underbody protection.
The suspension has also been raised and uprated to help avoid obstacles, and the stylish car has bespoke wheel arch extensions added.
New Navara AT32
The new Navara AT32 is available from £42,850, and Nissan says its pick-up has been manufactured with improved driving characteristics and more efficiency.
They say that the class-leading abilities for the AT32 have not been compromised and this is still a great vehicle that has been designed for punishment.
Indeed, this is the result between Nissan and Arctic Trucks, the well-known off-roading experts.
The new tyres will boost the economy and help lower emissions, and the off-road performance has not been compromised – while the on-road handling has been boosted.
Arctic Trucks' tyres
Other key features for the Navara include Arctic Trucks' tyres and a Bilstein performance suspension system.
The Nissan Navara AT32 has special detailing badges on the wings, sidesteps, the arch extensions as well as the mud guards and tailgate.
If you need to head further off-track in the Navara, then there are optional accessories including an electronic front differential lock that will help improve traction in extreme conditions.
Navarra AT32 has a wading depth of up to 800mm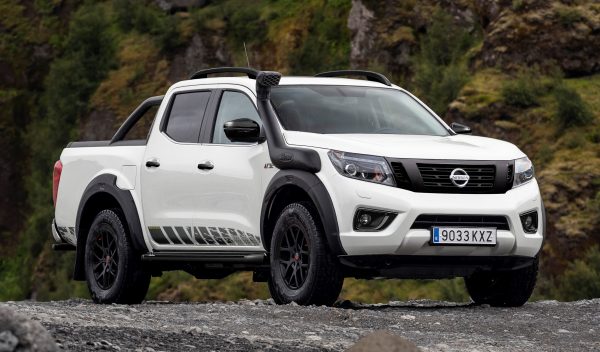 There's also the option of an extended breather system and a raised air intake so the Navarra AT32 will offer a wading depth of up to 800mm.
Onboard technology includes intelligent emergency braking, an around view monitor for safety, hill descent control and also hill hold assist.
The bottom line is that the new Nissan Navara AT32 has been designed to handle challenging landscapes and for safely delivering enjoyable adventures.
And when driven on tarmac, there's the combination of excellent on-road handling, control and comfort.
The 'N-Guard' spec
The entry level model delivers a six-speed manual gearbox, and for those wanting the seven-speed automatic transmission, then you need the 'N-Guard' spec costing £46,870.
Other options include a full-size AT spare wheel and a sunroof, both cost £400, while the locking front differential costs £3,250. Nissan highlights that these prices exclude VAT.
A spokesman for Nissan said: "The first Nissan Navara AT32 was a sell-out success and was incredibly popular with those adventurers seeking toughness and elegance.
"We have upgraded the AT32 to maintain its position as being the ultimate Navara while being fully WLTP-compliant and bringing new efficiencies. It's the perfect blend of comfort, in-car technology and extreme off-roading performance."