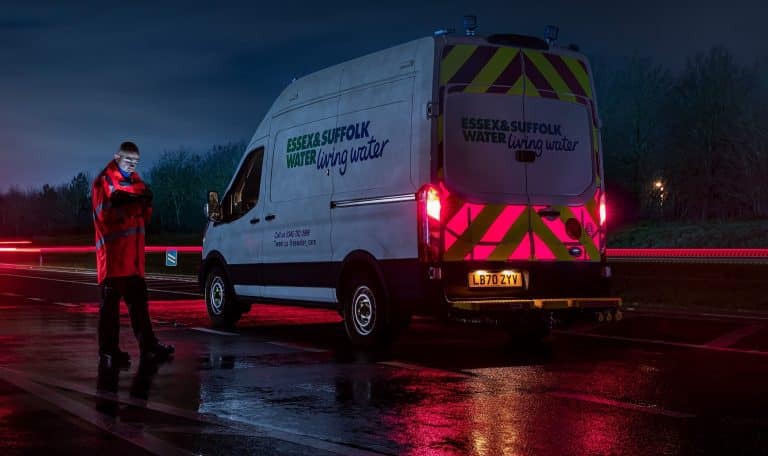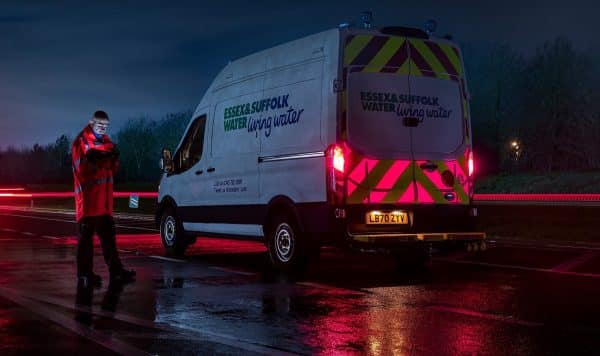 These are the new electronic high-visibility van panels that don't need other light sources to be visible clearly in the dark.
They have been developed by Ford who say these are a 'first-of-its-kind' offering to boost the safety of those working in the dark, particularly on the roadside.
The new red stripes will be available for Ford Transit Custom and Transit models.
The illuminated stripes work by passing electricity through a thin layer of phosphorus gas and this is technology that is used already in plane cockpits.
It is also used for screens for military and medical equipment.
Stripes are activated by the van driver
The red stripes are activated by the van driver simply using a switch by their seat.
The illuminated panels will help keep safe many roadside workers, include those who are fixing potholes or repairing cars, in what can be a high-risk environment.
The new panels differ from the standard offering because they don't need the headlights from other road vehicles for them to be illuminated.
And that means not relying on standard reflective panels which can be less effective when the van is being approached from behind a bend, particularly on dark winter nights.
Trialling its new high visibility illuminated panels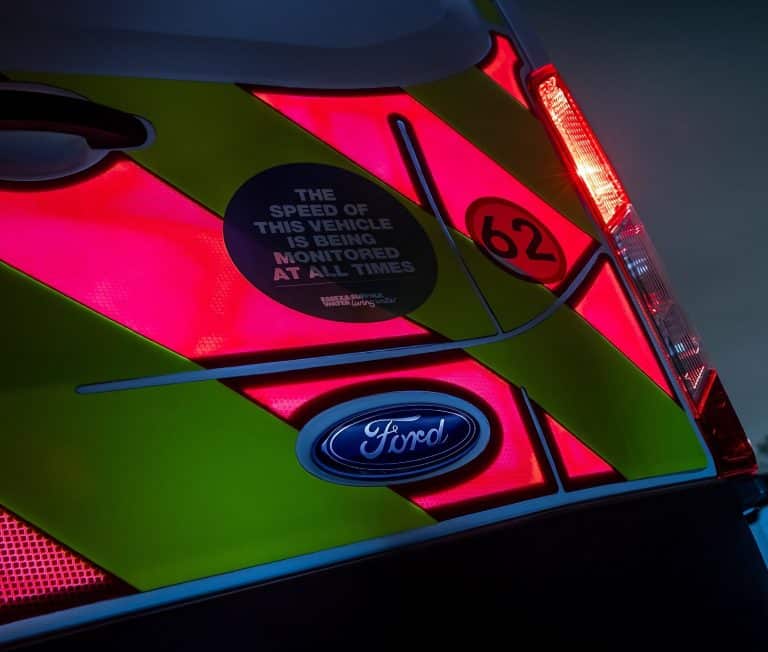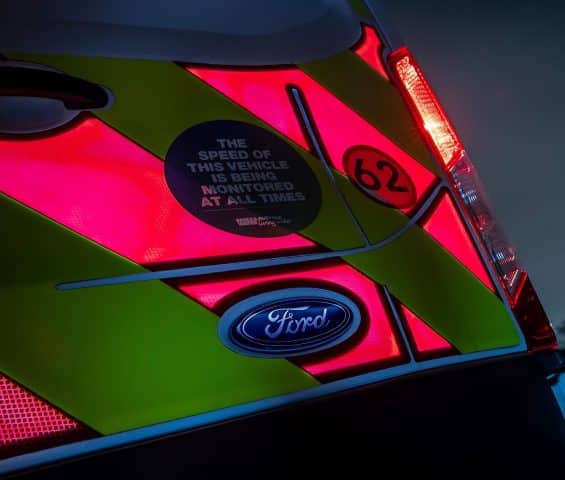 Ford has been trialling its new high visibility illuminated panels with Northumbrian Water Group.
This enabled engineers to monitor just how effective the panels are in the real-world – and for the benefits of having van panels light up.
The Northumbrian Water, along with Essex and Suffolk Water, will be the first to put the illuminated panels to commercial use.
Ford's programme engineer for special vehicle engineering, Simon Robinson, said: "Roadside working is a sometimes dangerous and necessary part of the job for many customers.
"We want to ensure that the essential work can be carried out as effectively and as safely as possible."
'Panels that can be illuminated without sources of light'
He added: "By creating panels that can be illuminated without relying on sources of light was a 'lightbulb' moment."
The transport manager for Northumbrian Water, Kate Wilson, said: "I'm delighted seeing an idea that stemmed from our drivers working with Ford's product innovation team come alive.
"It will improve safety, not just in our sector but in fleets around the world, and I know it will make our team's working in dangerous roadside environments feel safer and more visible to customers."