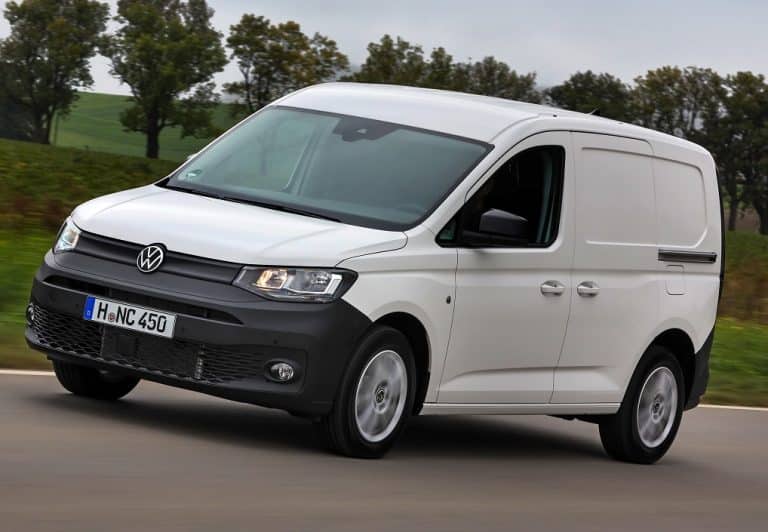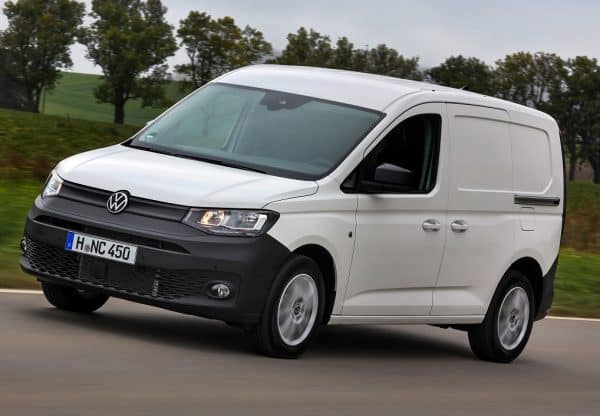 Prices for the new Volkswagen Caddy have been revealed for what is the fifth-generation van.
From launch, the new Caddy will be available in Maxi and standard wheelbases, with order books opening in December.
Volkswagen has redesigned its popular Caddy from the ground-up, and it now offers more space.
There are also more efficient engine options, and a new connected digital cockpit as an option.
VW says that the infotainment system will also turn the Caddy into a 'smartphone on wheels'.
There are also extra driver assistance systems being fitted to the van.
Caddy has three trim levels
The Caddy has three trim levels available, and there's a new cabin to enjoy.
The panel van variant will be known as the Caddy Cargo, while the passenger carrying versions of the van, will simply be called the Caddy.
The van's load space is 1,630 mm, that's 57 mm more than the Caddy it replaces, and the distance between the wheel arches has been extended to 1,230 mm.
The extra size means that the Caddy can now carry a Euro pallet sideways in the cargo space.
The storage capacity for the Caddy with the standard wheelbase is 3.1 m³.
The Caddy Maxi
For the Caddy Maxi, this is 3.7 m³ and there's enough room for two Euro pallets since it has a 215 mm longer wheelbase.
Options for the Volkswagen Caddy include LED headlights, powered side doors and tailgate plus new metallic paint finishes.
Engines for the Caddy include one petrol and three diesel choices from launch.
The 2.0-litre TDI diesel unit has outputs of 75 PS, 102 PS and 122 PS.
The 1.5-litre petrol unit delivers 114 PS and has active cylinder technology fitted as standard to save fuel.
Features for the VW Caddy
Safety features for the VW Caddy include an emergency calling system to contact the emergency services should the van be involved in an accident.
The cabin has also been completely overhauled with redesigned controls and dashboard.
All models feature either a 6.5-inch or a 10-inch display for the infotainment system.
Range-topping Volkswagen Caddy
The range-topping Volkswagen Caddy has a satnav system and the infotainment system is always connected with an integrated eSIM.
There's also new switchgear, including audio and lighting controls, a new electronic handbrake and a height-adjustable driver seat.
The entry-level model costs £17,800 for the petrol variant, and raise up to £26,850 for the 2.0-litre TDI 4Motion Maxi Caddy with 122 PS.