A fleet of 30 converted Renault Master vans are now powering the RAC's fuel patrols.
The vans will rescue members who mistakenly fill their vehicle with the wrong fuel type.
The 26 Master panel vans will be used for the dedicated fuel patrols and will replace the RAC's current fleet which currently carry out the task.
The RAC says that in addition to providing a fuel recovery service, the fleet of new vans will also assist to help members change flat tyres and batteries.
RAC opted to use the Renault Master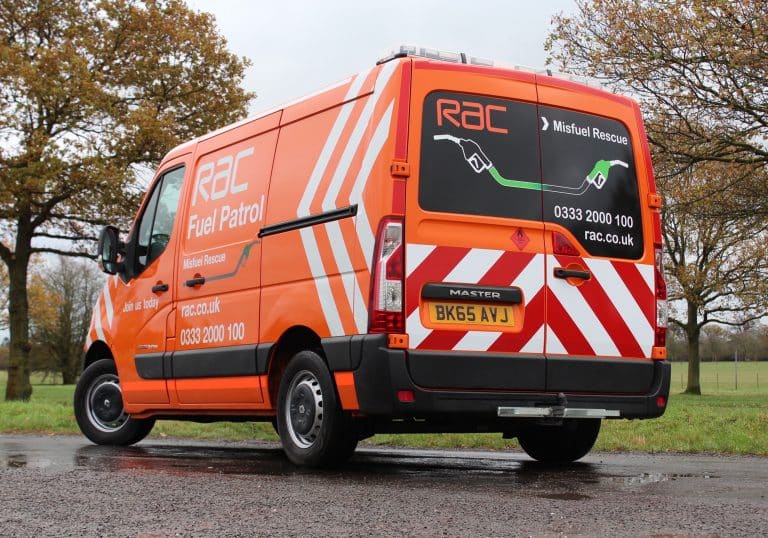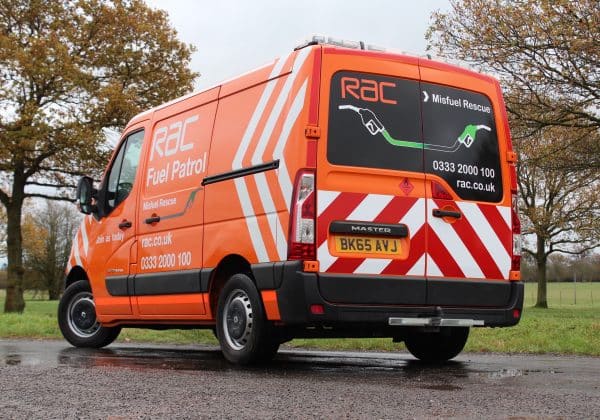 One reason that the RAC opted to use the Renault Master is because of its larger payload than the vans it replaces.
Now, rescue crews can fit everything they need into the van without compromising work space. This means they can carry all the tools they need as well as spare parts and diagnostic equipment.
This also means that the RAC's fuel rescue fleet can also attend non-fuel breakdowns when they are quiet which should help boost the fleet's efficiency levels.
The RAC wanted a van with a short wheelbase, lower roof, front wheel drive and the Master meets that criteria.
Renault Master fleet has been delivered
The Renault Master fleet has been delivered with the Business trim and has a turbocharged 2.3 litre dCi engine underneath the bonnet.
The vans have also been fitted with a bespoke fuel cell as well as fuel draining equipment which is accessed via the rear doors to prevent fuel fumes entering the body of the van.
The Renault Master fleet is expected to cover around 25,000 miles a year and offer drivers lots of comfort including Bluetooth connectivity, electronic stability control, hill start assist as well as Renault's Grip Xtend which offers traction on slippery surfaces.
The vans also come with electric door mirrors and front windows as well as a DAB radio.
New Masters come with a 100,000 miles warranty
As with all Renault commercial vans, the new Masters come with a 100,000 miles or four-year warranty.
Timothy Hartles, the RAC's fleet operations manager, said: "The Master is the right vehicle and these vans are more economical over the previous patrols by around 15% which should lower our running costs.
"Our drivers say the new vans are well-equipped and comfortable and easy to work inside than the previous vans."
Renault is seeing an upswing in the popularity of its commercial vehicles with sales up 34% in the year to date.
Buyers can enjoy the Renault Master for £21,120 ex VAT with a choice of three body styles, five engines and two trims plus a variety of conversion offerings.