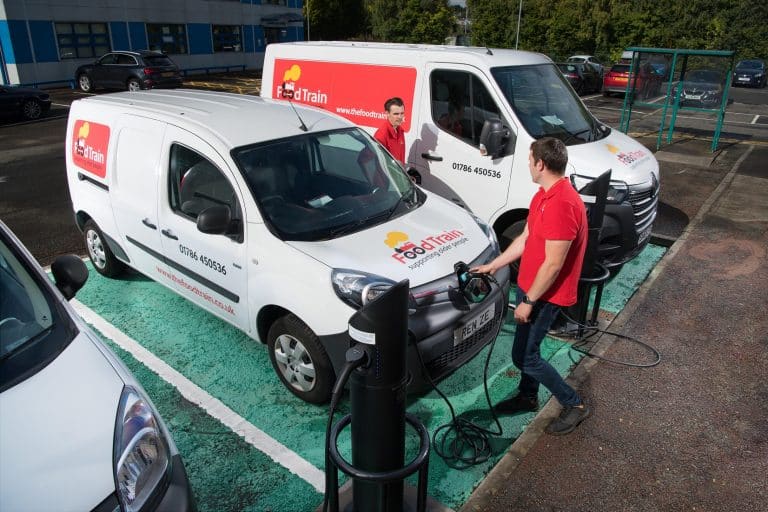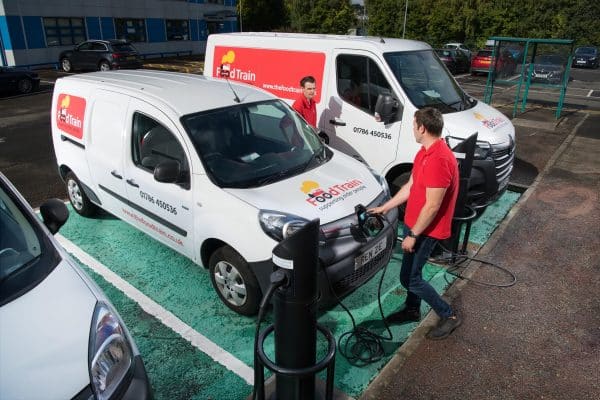 An award-winning charity that helps older people in Scotland to live and eat well independently has been boosted by the addition of six all-electric Renault Master Z.E. vans.
The food charity has also taken delivery of three Kangoo Z.E. vans too.
The zero-emissions vans mean that the charity can now extend significantly their service where volunteers make hundreds of food deliveries every week to those who struggle with disability, ill-health or frailty.
The SP Energy Networks Green Economy Fund – administered by the Energy Saving Trust – has funded the vans.
The money helps local communities to benefit from low carbon technology.
The all-electric vehicles have now replaced several ageing diesel vans and they also offer more space.
Switching to pure electric vans
By switching to pure electric vans, the charity is able to go further afield and they will be generating savings with lower maintenance costs and lower fuel bills.
The charity makes around 445,000 deliveries of shopping worth more than £14 million every year.
This means that the official WLTP-range for the Renault Master Z.E. of 75 miles, and the Kangoo Maxi Z.E.'s range of 43 miles have been invaluable to the charity.
A spokesman for the charity said: "The new vans allow us to operate in an environmentally-friendly way and help support climate change and air quality targets.
"These vans make sense operationally – even without their environmental benefits."
The spokesman added: "They take the constant starting and stopping during rounds in their stride and the Master Z.E. swallows boxes with lots of room to spare."
Renault Z.E. vans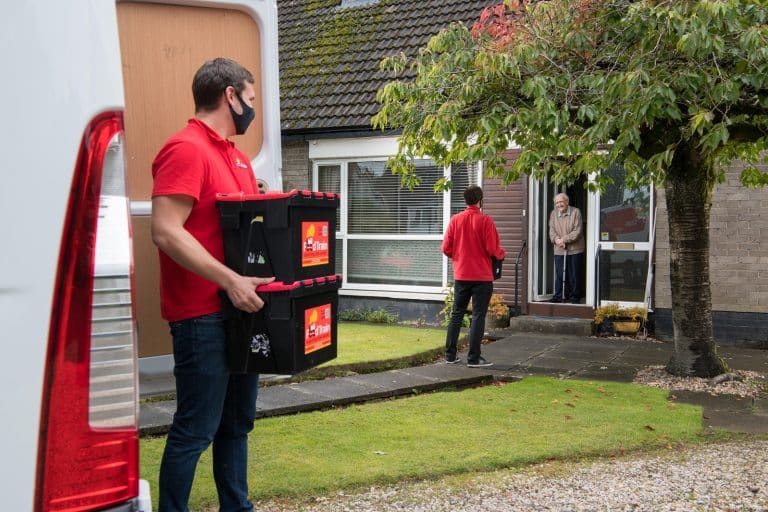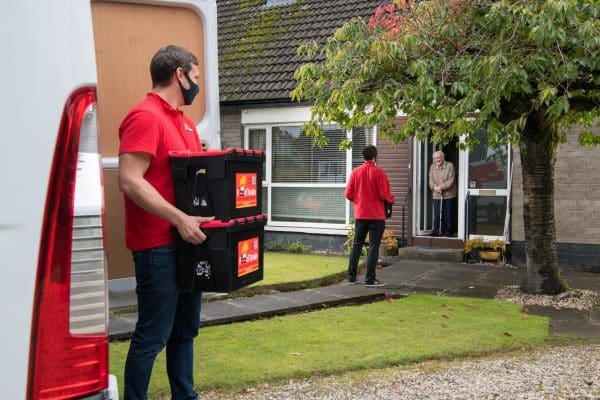 The spokesman added that many of their volunteers are retired and the Renault Z.E. vans are their first experience of charging and driving electric vehicles.
The feedback from drivers been has been positive and they have enjoyed the comfortable and relaxing drive.
The managing director Renault Vans, Vincent Tourette, said: "It's fantastic seeing the positive impact that the Z.E. vans are having on the Food Train and for the people they help.
"This is another excellent illustration of how the all-electric Renault Pro+ range and how organisations can enjoy financial and environmental benefits with no detriment to everyday operations."
Renault Master Z.E.
The Renault Master Z.E. is available in a range of body styles with a payload of up to 1,425kg.
The Kangoo Z.E. has three styles to choose from, the crew van, the maxi panel van and the panel van. There's a load area of 4.6 m³ with a recharge time of six hours when users use a 7kWh wall box.
The all-electric vans have a standard three years or 100,000 miles warranty, and the batteries are guaranteed for five years or 60,000 miles.