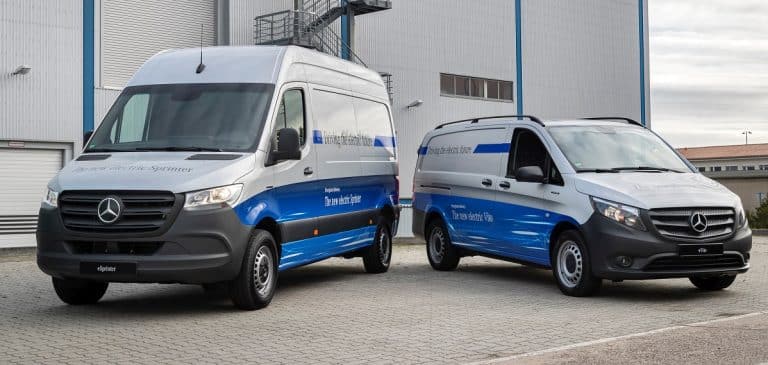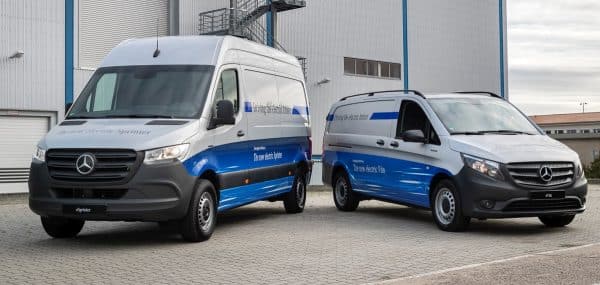 Mercedes-Benz vans have unveiled a new ServiceCare plan for its eSprinter and eVito vehicles.
The ServiceCare Maintenance plan enables operators to spread the cost of up to six services without needing to enter a credit agreement.
This makes it easier for the van's operators to not only maintain their cash flow, but also have a cost-effective way to maintain the van's high standards.
The plan is available for any Mercedes and will work out cheaper than when paying for services individually.
Operators can either pay upfront or by direct debit every month.
The cost of a Mercedes ServiceCare Maintenance plan starts at £10 per month and should save operators up to 47% on servicing costs when compared with an equivalent combustion engine service.
ServiceCare Company plan
Mercedes is also offering a ServiceCare Company plan to help cover the unforeseen and variable costs for running a van in its lifetime.
These plans can be bespoke for meeting customer needs, and can be tailored directly with the Mercedes Vans dealer network.
The ServiceCare Company plan will include all relevant services, including MOT test fees.
The plan also covers all friction components, the replacement or repair of engines, alternators, gearboxes, bearings and other mechanical components.
The electrical components that were fitted at the factory are also covered, as is air-conditioning and engine management systems.
Mercedes says that by using the ServiceCare Company offering, customers could save up to 20% on maintaining their eSprinter and eVito when compared with the equivalent combustion engine service plan.
Mercedes is also highlighting additional benefits
But that's not all, Mercedes is also highlighting the additional benefits of using their services.
The nationwide network of van dealers has garages working until midnight, and one in three will offer an around-the-clock service.
This means operators will be able to keep their Mercedes van running at peak performance without having to take them from frontline duties.
The firm's customer operations director, Simon Neill, said: "ServiceCare plans offer an attractive option for van operators and owners to ensure that vehicle maintenance is taken care of.
"We are now pleased to extend these to our electric van range, and we know customers need our support more than ever.
"The new ServiceCare plans for the eSprinter and eVito will help ensure we keep our customers' businesses moving as efficiently and as effectively as possible."