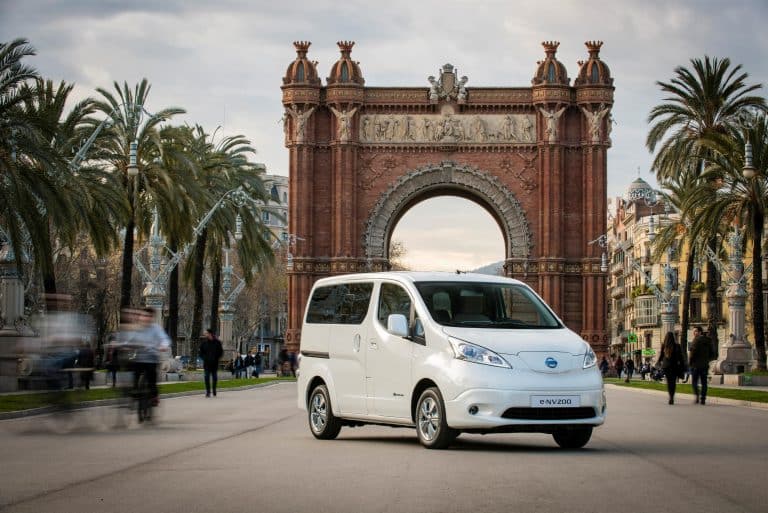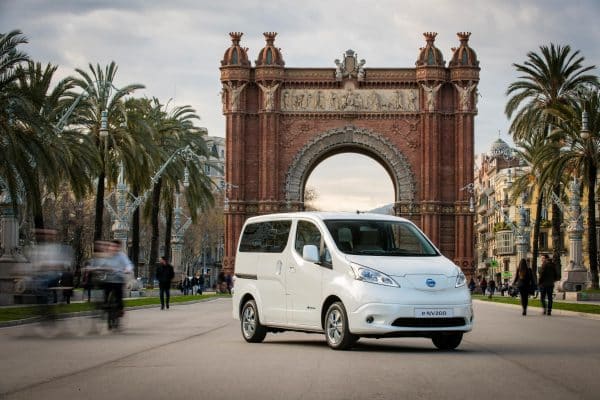 This Nissan eNV200 is the world's first all-electric seven seat MPV and it has been produced to help meet growing demand.
The model will go on sale from July and introduces a new trim for the Nissan eNV200 range.
Nissan say there's been a lot of interest from big families and fleet operators for an all-electric seven seat vehicle.
Now the vanmaker is looking to capitalise on the van's low running and maintenance costs as well as its excellent performance with zero emissions.
For those interested in the seven seater, there's a new 'Evalia' option which includes a full trim consisting of higher comfort levels and technology.
Some of the additions include privacy glass, some exterior detailing, and higher comfort levels.
Evalia trim added to the Nissan eNV200 range
This latest addition means that the Nissan eNV200 is not only available as a panel van but also as a five and seven seat Combi and with the Evalia, it's now a seven seat MPV.
The new vehicle's launch fills a gap, which looks like growing rapidly, for firms looking for an electric vehicle that can easily accommodate large groups of people.
These will include shuttle services and private hire companies who have been enquiring about the possibility since the Nissan eNV200 was launched last year.
Expect to see more of this version of an increasingly popular van since it costs from just 2p per mile to run and its maintenance costs are lower than those for a conventional diesel that.
Indeed, Nissan says that owners should save around £2,500 over three years opposed to owning a conventional diesel.
Nissan eNV200 seven seater is flexible
Firms looking to buy the Nissan eNV200 Evalia should appreciate that it is configured to have two full-size seats in the rear which can be removed or folded flat as necessary.
In addition, the interior can also be optimised for passengers or for a payload.
This is easily done by removing the rear seats and sliding the second row forwards to create nearly three cubic metres of space.
Prices for the seven seat Nissan eNV200 start at £19,895, for buyers utilising the government's grant scheme, and £23,400 for those buying the van outright.