This is the new Renault Trafic Passenger that is heading to the UK.
It's available to order now and the first deliveries will begin in June with prices starting at £28,750 ex VAT.
The Trafic Passenger is available in Sport and Business variants and has up to nine seats.
Renault points out that the latest offering is safer and more advanced than ever before.
Trafic Passenger offers a dynamic exterior
The Trafic Passenger offers a dynamic exterior to help it stand out from the crowd.
The interior has also been boosted with more comfort, refinement and better technology and connectivity options.
The vehicle is a practical and up-to-date offering for those wanting a dedicated transport for large families.
It's also a popular choice for passenger transport professionals and the latest creation was first revealed late last year.
Interior has undergone a major transformation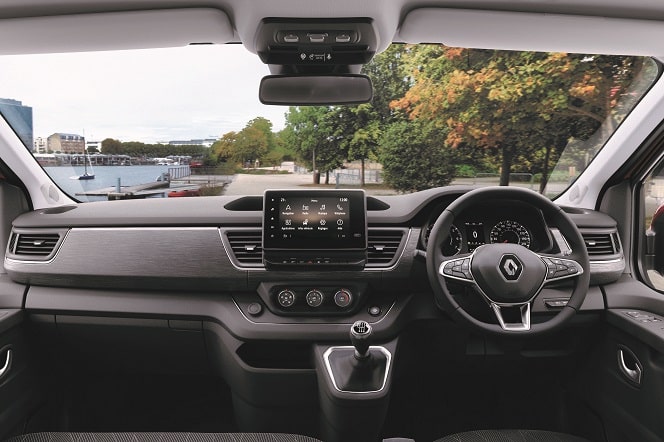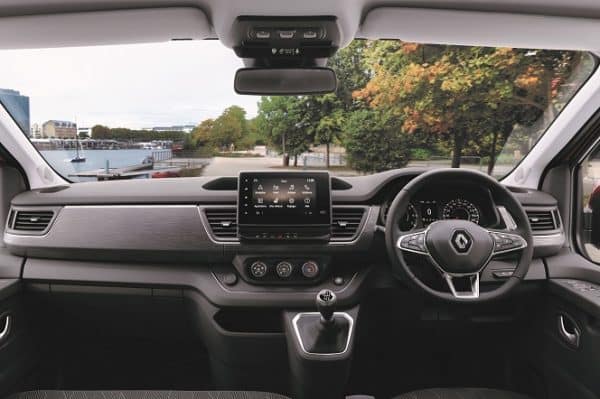 Indeed, the interior has undergone a major transformation and is a unique design with a spacious feel.
Like most rivals, the interior has been influenced by the firm's passenger cars to offer a comfortable and attractive environment for the occupants.
There's a full-width horizontal trim to deliver a sense of space and width for the cabin, along with a new steering wheel.
The 4.2-inch colour display is for the instrument panel on most models – others get a 3.5-inch black-and-white offering.
The door mirrors are 30% larger and will fold electrically with their integrated side indicators.
Technology for the Trafic Passenger
Technology for the Trafic Passenger includes a new 8.0-inch touchscreen for the infotainment and connectivity.
The system is smartphone compatible and there's a satnav fitted as standard.
Drivers also get Bluetooth, DAB radio and USB connectivity on the Sport and Business models.
Safety kit includes adaptive cruise control, an active emergency braking system, lane departure warning and blind spot monitoring.
Power comes from a range of 2.0-litre Blue dCi diesel units with a range of outputs.
Fuel economy is around 40 mpg, and emissions are 168g/km.
There's a lot to like about the new Renault Trafic Passenger and for those who need a stylish and spacious people carrier, it is a well-designed creation.