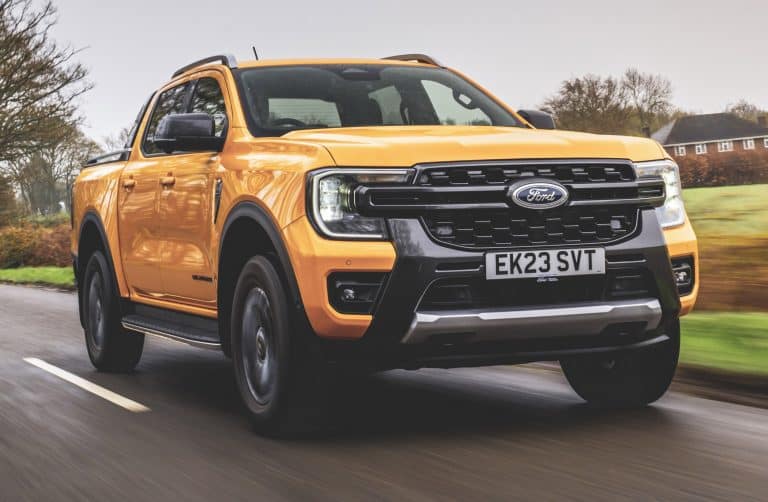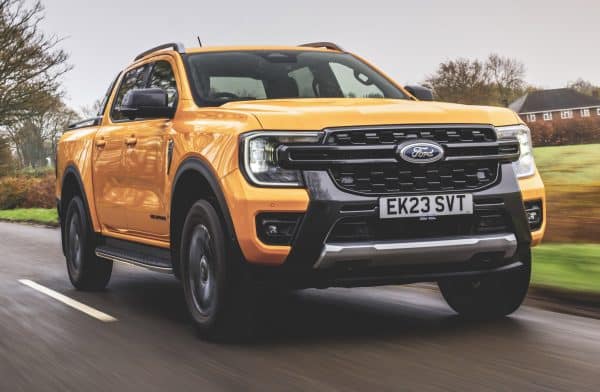 The new Ford Ranger is here and offers a great pickup truck for work, family and play – thanks to its high-tech features and smart connectivity.
The Ranger is the next generation of Europe's best-selling pickup, and has been designed with the customer in mind, after benefiting from Ford's extensive pickup know-how, and insights from a global network of customers.
The all-new vehicle offers the broadest choice of models than before with new features and technologies that make it the smartest, most capable and most versatile pickup.
Ford's powerful 3.0-litre V6 turbodiesel engine
Under the bonnet is Ford's powerful 3.0-litre V6 turbodiesel engine, which can tow up to 3,500kg.
The Ranger's exterior design is bold and confident, with a purposeful front grille and, for the first time, the pickup offers matrix LED headlights, and the cabin is car-like with premium elements and soft-touch materials.
In the Ranger Wildtrak 2 drivers get a prominent portrait-style 12-inch centre touchscreen controlling the firm's latest SYNC 4A system.
It offers voice-activated sat nav and hands-free access to entertainment and communications.
There are also heated front seats, ambient lighting and electronic dual-zone climate control help create a comfortable cabin.
Customers requested more power and torque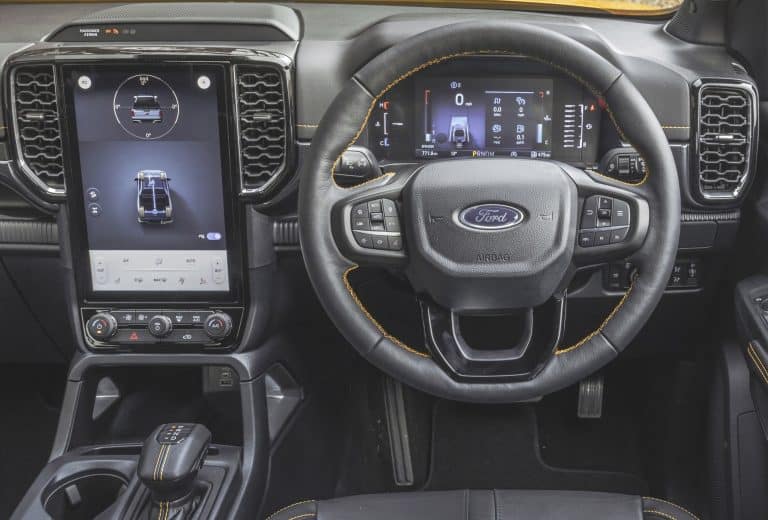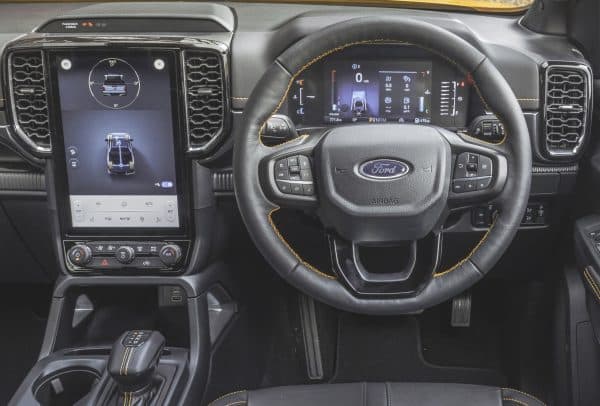 Ford customers requested more power and torque for towing heavy loads and extreme off-roading, so the pickup now comes with 240PS of power and torque of 600Nm to effortlessly tow up to 3,500kg. The payload is more than 1,000kg.
The power is delivered using a 10-speed automatic gearbox and there's a new e-4WD system featuring electronically controlled torque.
The Ranger is also available with either the proven single-turbo or the bi-turbo 2.0-litre Ford EcoBlue diesel engines.
The 170PS single-turbo has either a six-speed manual or automatic transmissions which balances the torque, power and fuel economy that are all important to commercial vehicle fleets and small business owners.
For those who want the 205PS bi-turbo engine, it offers a higher performance variant for customers who want more power but need to maintain fuel economy and is available with a 10-speed automatic transmission.
Engineers have also improved pickup's off-road handling by shifting the front wheels forward 50mm and widening the track for a better approach angle.
Ford's latest SYNC 4A system
At the heart of Ranger's connectivity is Ford's latest SYNC 4A system, which now contains the driving powertrain controls that were on the dashboard previously.
The touchscreen means drivers can access the driving modes and monitor the steering angle, roll angles and vehicle pitch. The screen works with a 360-degree camera to make parking easy and to help when negotiating tricky terrain.
Drivers also get blind spot information system – a first for the segment, Ford says – trailer coverage and cross-traffic alert.
Customer feedback also sees a tough new plastic-moulded bedliner to protect both the truck bed from scratches and owners from the discomfort of kneeling on a steel bed.