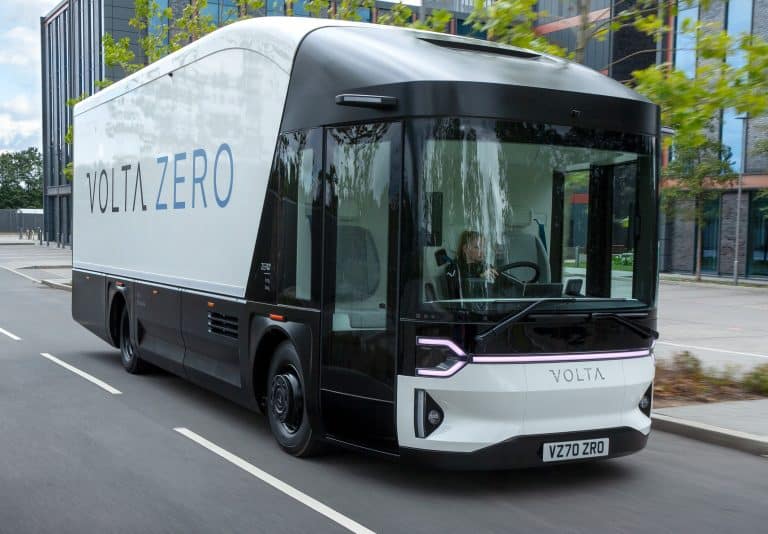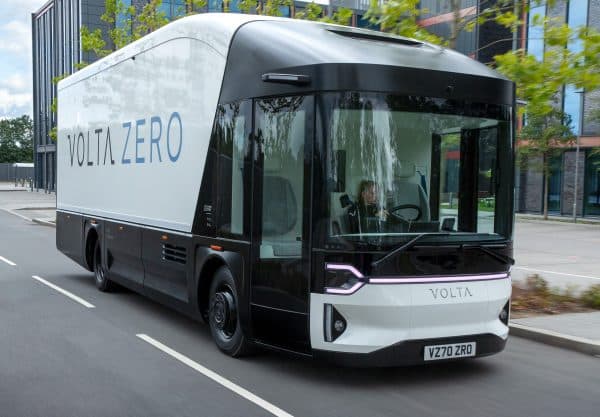 This is the first all-electric, purpose-built 16-tonne commercial vehicle in the world.
The Volta Zero has been unveiled by Volta Trucks to help secure a market for inner-city freight distribution.
The truck has been optimised for road users' safety which includes giving the driver 220° of visibility.
There are also advanced driver assistance systems on board, with help for driving, manoeuvring, safety and parking.
The driver will also benefit with active steering, reversing assist with reversing camera, roadside assist and safety support systems working in city centres.
Volta Zero has a long list of safety equipment
On the move, the Volta Zero has a long list of safety equipment, including lane departure warning and lane change assist.
Volta Truck says its new offering has 90% fewer mechanical parts than a traditional truck with an internal combustion engine.
There has also been a wide use of biodegradable resin and flax composite panels for the truck's exterior body and these are almost entirely carbon neutral.
The firm says it is the first commercial vehicle manufacturer in Europe to use an innovative the e-Axle for enhanced vehicle range and efficiencies.
Fleet of pilot Volta Zero vehicles will begin trials
Now, the first fleet of pilot Volta Zero vehicles will begin trials with some of Europe's biggest logistic operators.
Some of the largest parcel delivery firms on the continent are among those taking part in the pilot.
Trials will take place next year with Volta trucks also scheduling production to begin.
The firm says it will create another 130 skilled engineering and automotive roles this year.
Volta Zero will offer an all-electric range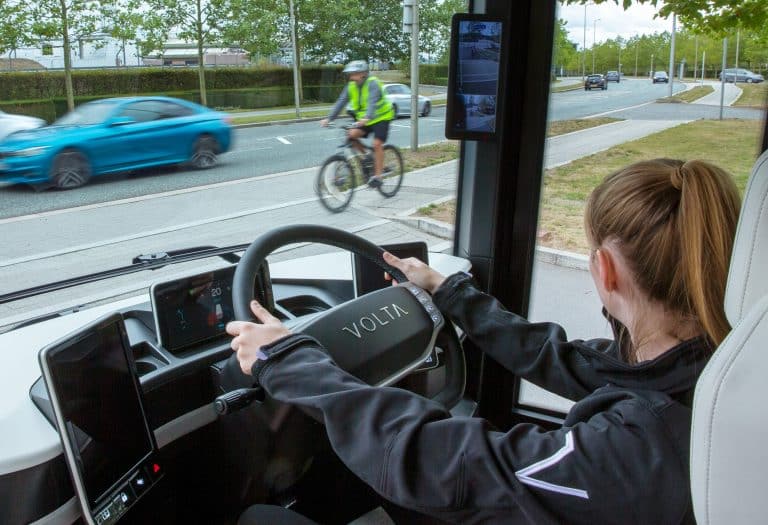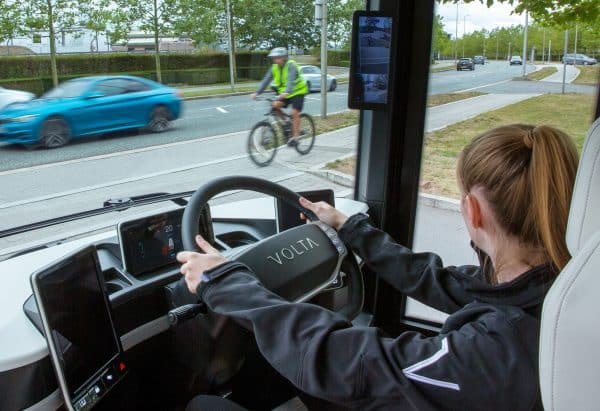 The Volta Zero will offer firms a truck offering an all-electric range of between 95 and 125 miles which has been validated using various in relations with a truck carrying a full payload.
Its top speed is 56 mph and the gross vehicle weight is 16,000 kgs.
The Volta Zero will be built in the UK, and 12 pilot vehicles will be created for testing.
The firm is currently looking for a manufacturing partner to deliver production in 2022 with the aim of building 500 customer specified vehicles in the year.
They then hope to be building 5,000 trucks every year by 2025 and increasing the numbers from there.
Volta Trucks is a Swedish firm with its head office in Stockholm but most of its business operations take place in the UK where most of the management team, including the chief executive, are based.