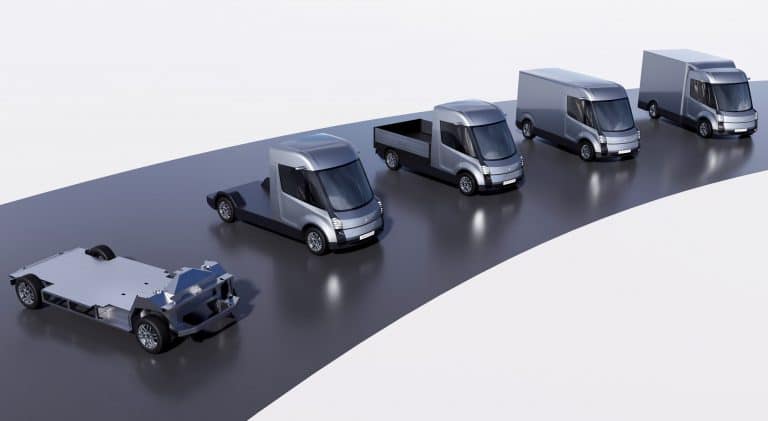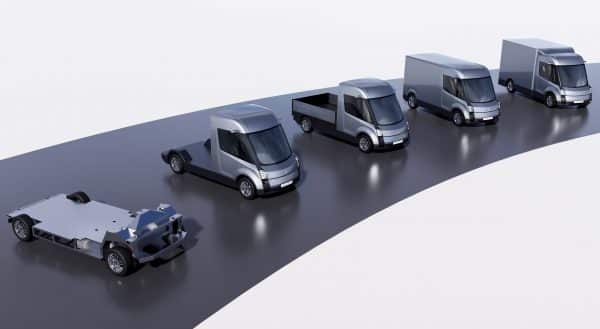 The Watt Electric Vehicle Company (WEVC) has revealed its unique electric light commercial vehicle platform, codenamed WATT eCV1.
The firm is a pioneer in the design and engineering, as well as manufacturing, of low-to-medium volume electric vehicles.
It does this under its own brand and also for third parties but there's now a unique chassis that could be the basis for the next generation of electric light commercial vehicles.
The platform is designed for the production of 5,000 vehicles every year and the flexible 3.5 tonne chassis unit will meet a wide range of commercial vehicle designs – and also help deliver bespoke requirements.
Platform will help fleet operators and specialist vehicle converters
The firm says that the new platform will help fleet operators and specialist vehicle converters alike as they look to transition to an all-electric future for their fleets.
It not only complies with ISO regulations, but the platform also exceeds stringent European safety rules.
The battery has been integrated into the structure so there's no separate battery pack which will help minimise weight and payload – and improve stiffness.
The firm says that because it has delivered a clean sheet design, there are no compromises that most LCV electric van designs have to meet.
Central driving position that helps with kerbside access
One boost is a central driving position that helps with kerbside access, regardless of which side of the road the van is parked on.
The cabin can be configured with one, two or three seats and there's excellent visibility with lots of glass.
The firm says the platform is also easier to drive and to manoeuvre and park.
The A-pillars have also been repositioned to reduce drag which will, in turn, boost the battery's efficiencies.
Kerb weight of the chassis cab
The new architecture will see the kerb weight of the chassis cab starting at 1,750 kg and able to deliver payloads of between 3.5 tonnes and 4.25 tonnes.
The new platform is not only scalable and flexible, it's also a cost-effective and lightweight creation using laser-cut pieces and bespoke aluminium extrusions.
These can be bonded ingeniously in a technical innovation that the firm calls FlexTech.
The founder and chief executive of Watt Electric Vehicles, Neil Yates, said: "As the electrification of the transport sector accelerates what we are seeing from customers is the need for a ready-to-go, sophisticated yet cost-effective electric commercial vehicle offering.
"With our first product, the eCV1, we have really re-thought what is possible, and over the coming months will reveal full details of the further unique features that make it a truly revolutionary light electric commercial vehicle."