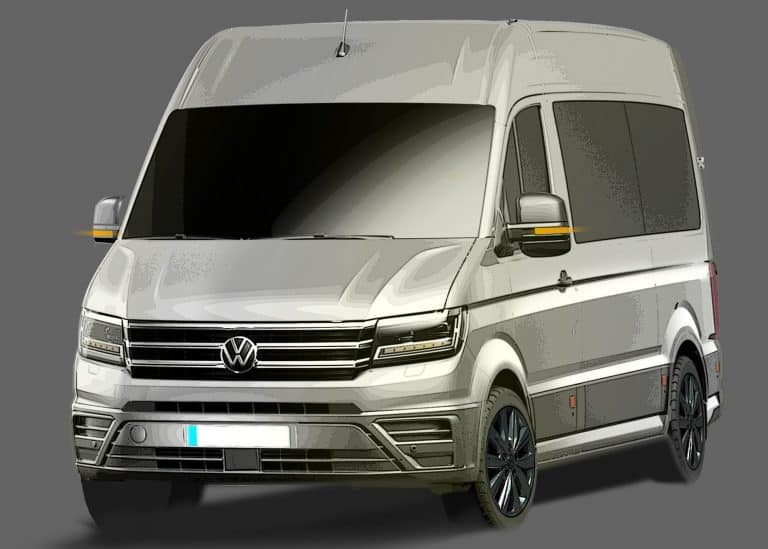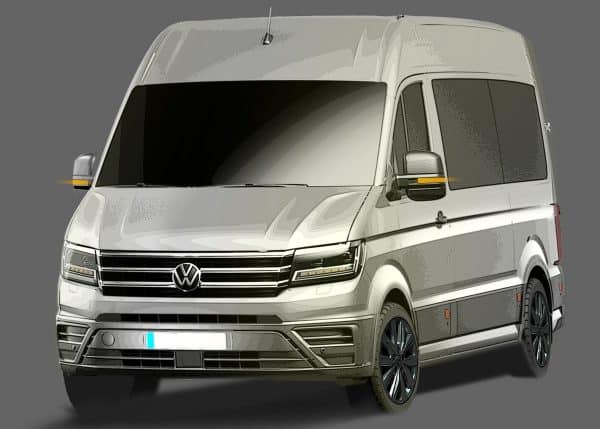 The Volkswagen Crafter is a versatile and modern commercial vehicle that has sold more than 354,000 units since its launch and a new version is heading to the UK.
It offers various configurations, such as panel van, dropside, chassis, Grand California camper van or platform for second stage manufacturers.
Volkswagen Commercial Vehicles says there has been a 'significant technical update' for the Crafter, which will start pre-sales in April 2024.
VW Crafter update will include new software
The update will include new software and hardware features, especially in the cockpit area and it will be equipped with the latest generation of infotainment systems, with a 10.3-inch or 12.9-inch display that has a new graphic interface and online voice control. The display will be visually free-standing and easy to operate.
Another new feature is the Digital Cockpit, which will be standard equipment for the Crafter.
The digital instruments will show various information and menus, such as speed, range, navigation, telephone and media library.
New electronic parking brake
The Crafter will also have a new electronic parking brake, which will replace the traditional handbrake lever – free space next to the driver's seat will improve access to the rear.
The switch for the eight-speed automatic gearbox will be redesigned as a steering column switch, while the manual gearbox will retain the gearshift in the centre console.
The light functions, button panels and air vents will also be redesigned and relocated.
Crafter will have new assist systems
The Crafter will also benefit from new assist systems, some of which will be standard for vehicles with a gross vehicle weight of more than 3.5 tonnes.
These include a blind spot information system, a moving-off information system and an oncoming vehicle braking when turning function.
These systems will help the driver avoid collisions with pedestrians, cyclists and other vehicles in urban traffic.
Standard features such as Front Assist and Lane Assist
The Crafter will also have standard features such as Front Assist, Lane Assist, Dynamic Road Sign Display, a speed limiter and acoustic Park Distance Control.
Travel Assist will be available as an option, which will combine Adaptive Cruise Control and Lane Assist to provide semi-automated driving.
The Volkswagen Crafter 2024 will be a state-of-the-art commercial vehicle that will offer more comfort, convenience and safety to its customers.