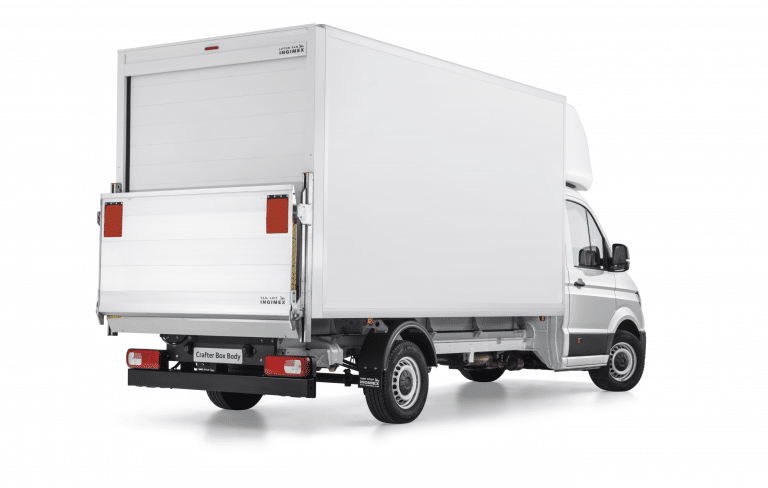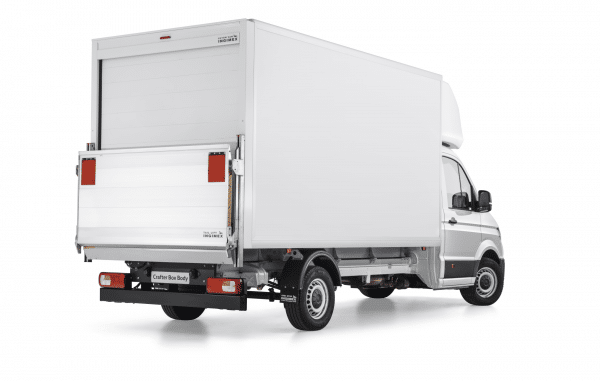 In a move that will boost its popularity, the Volkswagen Crafter Luton van has had a tail lift added as standard.
Volkswagen Commercial Vehicles has launched the conversion for its Crafter Luton van that now has a Palfinger tail lift available to become a model in its range.
The new van has prices starting at £45,690 so there's no longer a need for customers to option a tail lift with the standard fit offering boosting the van's residual values by up to £1,000, leading valuation specialists say.
VW Crafter Luton van has been fitted with the Palfinger tail lift
For those firms interested in the VW Crafter Luton van that has been fitted with the Palfinger V500LQ tail lift, will find a lifting capacity of 500 kg on an aluminium load platform.
The tail lift is operated using dual controls on both the exterior and interior.
The new Crafter Luton tail lift is being built on VW's innovative chassis cab.
It is underpinned with an extendable ladder frame so the chassis can be safely and easily adapted into various offerings including a tipper and drop side variants.
Extensive wheelbase choice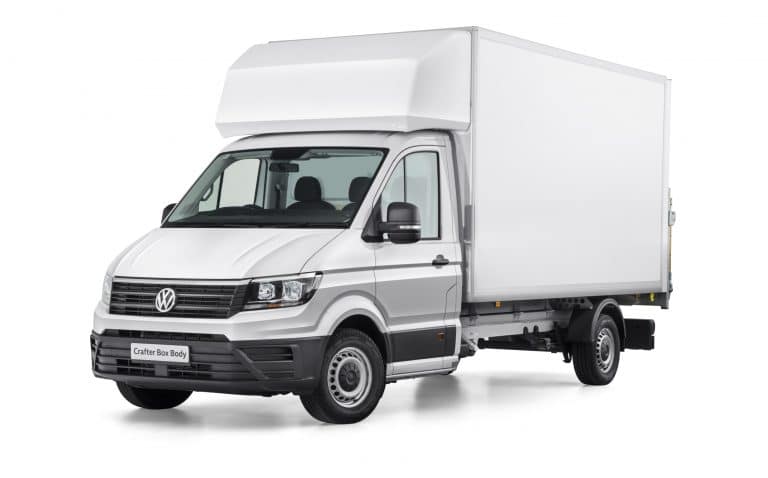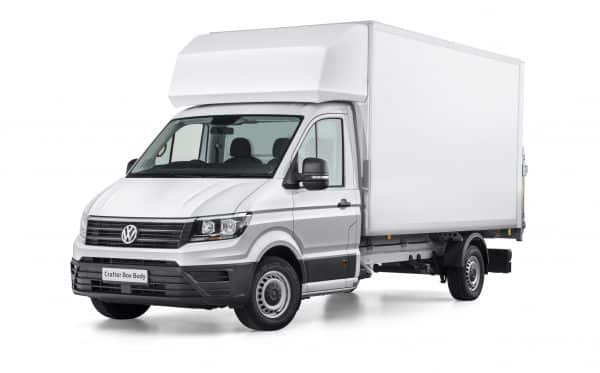 They offer a payload of up to 1,562 kg, an extensive wheelbase choice from 3.65 m to 4.49 m and a range of engine choices.
The Luton's chassis cab has room for three people, which includes the driver, or with the double cab option, up to seven people.
The new cab is fitted in the Startline trim which includes a 75-litre fuel tank, a full-size spare wheel and Bluetooth connectivity.
There's also a range of driver assistance systems including front assist with city emergency braking and driver alert.
Business pack option includes an anti-theft alarm
There's also the option of a business pack that includes an anti-theft alarm, air conditioning, towing protection, and interior monitoring. It costs from £1,380.
The chassis van range from Volkswagen Commercial Vehicles now includes the Crafter Luton, with or without the tail lift, lightweight sides and a corrosion resistant rear frame.
There's also the Crafter Dropside that offers a payload of 1,279 with the option of storage pods, beacons and fall arrest rails. It too has the option of the tail lift.
The Crafter Tipper has retractable load lashing rails and a high strength steel platform. There's a max weight capacity of 1,046kg and the front bulkhead ladder rack has a 400kg capacity.
The Crafter Flatframe has a chassis that is lower than the standard chassis to make it an ideal choice for motorhome conversions and the Luton van.