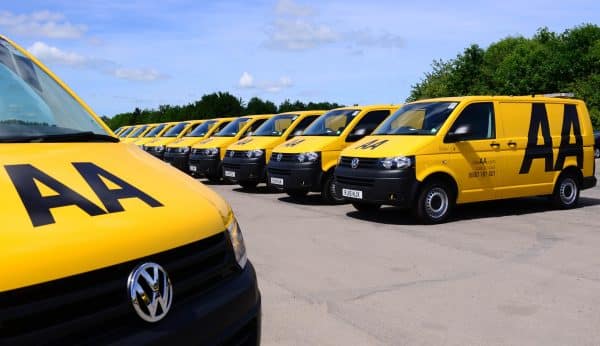 They call themselves the fourth emergency service and now the AA has signed a major new contract to have the VW Transporter as their perfect patrol partner.
The emergency breakdown firm has opted to use the Volkswagen because they are efficient, reliable and come with excellent servicing packages.
The AA is to take delivery of 500 VW Transporter vans, of which 70 will be the all-wheel drive 4Motion models, to ensure they can help all stranded motorists, no matter where they are.
In addition, as part of the selection criteria, the AA looked at the van's safety features, payload capabilities as well as its adaptable load area.
One big selling point in taking on the VW Transporter was the fact the new fleet will come with an impressive after sales programme, underpinned by a dedicated network of 70 VW van centres.
AA's VW Transporter fleet hits our roads
Before the VW Transporter fleet hits our roads, they will be painted up in the AA's recognisable yellow trademark paint scheme at VW's factory in Hanover.
Afterwards, they will also be fitted with specialist racking as part of the process and altered to carry additional equipment, tools and the firm's tow system.
The commercial director of AA's road operations, Sarah Millward, said: "Our members rely on us for efficient roadside recovery throughout the year so we have taken into account the van's performance, service packages and value for money.
"The VW Transporter is ideal for our fleet thanks to its load space and driveability and the reliability of Volkswagen's engineering."
The head of VW's commercial vehicles, Chris Black, said: "We are delighted that members of the AA will receive their roadside assistance from patrols in VW Transporters."