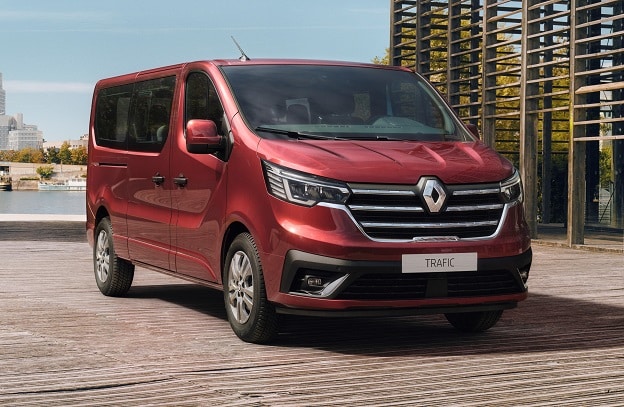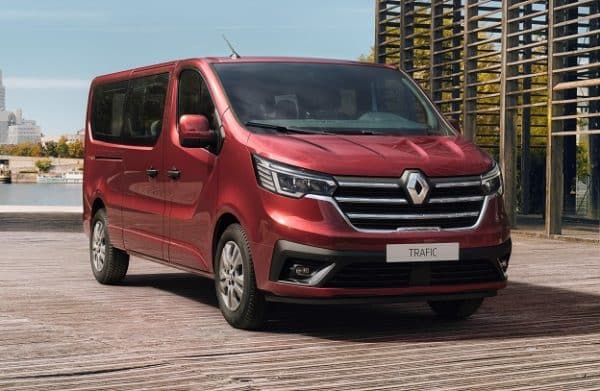 There are two new additions to the Renault van line-up – the Renault Trafic Passenger and the Trafic SpaceClass
The latest models have improved exterior and interior designs, along with the firm's latest infotainment system and advanced semi-autonomous driving aids.
The Trafic Passenger and SpaceClass are aimed at professionals and also large families wanting space in their transport.
Renault Trafic Passenger delivers practicality
The Renault Trafic Passenger delivers practicality and space with seating for up to nine people, plus there is a large luggage capacity.
This practicality has been achieved by the van's designers without compromising on the Trafic's passenger refinement or comfort levels.
The new Trafic SpaceClass builds on the impressive specification of the Trafic Passenger but offers more exclusive comfort.
The SpaceClass offers a spacious and impressive people carrier that goes big on premium interior space.
The van is aimed at those who are wanting a top-quality and spacious shuttle for moving VIPs in comfort and luxury.
The Renault Trafic SpaceClass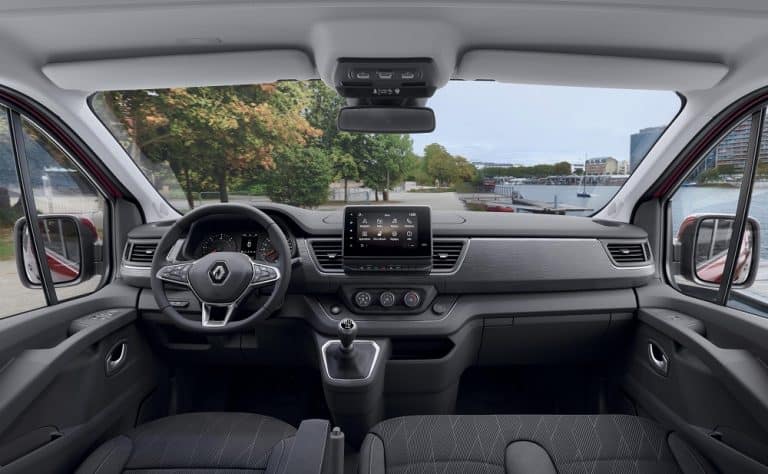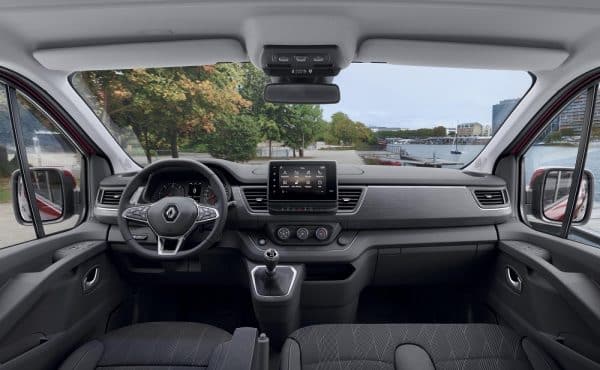 The new exterior design for the Renault Trafic SpaceClass and Passenger is not only more robust, but they are more expressive.
The models also feature new 17-inch alloy wheels and wheel trims, and potential owners now have the choice of seven new exterior paint finishes.
Inside, the cabin has been designed to deliver the perfect balance of comfort and practicality, and it is a premium environment.
There's a new dashboard with a wrap-around look, new air conditioning controls and a new gear lever.
The SpaceClass offers 84-litres of storage solutions in the cabin, plus 1,800-litres of luggage capacity.
Renault's semi-autonomous driving system
The addition of Renault's semi-autonomous driving system will be a boon to many drivers and owners and help with safety levels.
The system uses adaptive cruise control that will automatically maintain a safe distance between the SpaceClass and the vehicle in front.
The safety features also include active emergency braking, and blindspot warning.
Both models will use Renault's 2.0-litre diesel engine, and the range will also benefit from the new DCi 150 unit that is now available.
For more prices and specification details for the new Renault Trafic Passenger and SpaceClass, then you will have to wait until early next year when the new models will be officially unveiled.