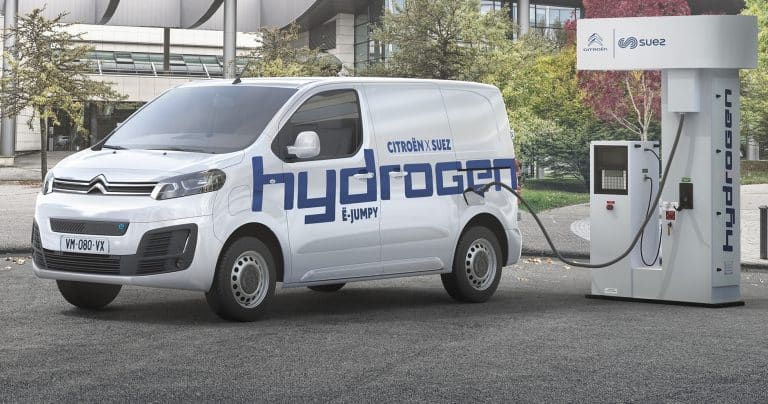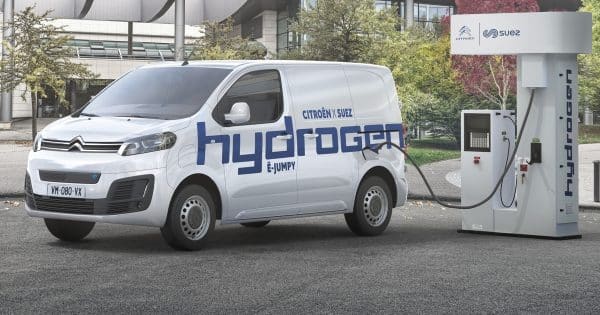 A firm called SUEZ has begun real-world tests of the Citroen e-Dispatch Hydrogen in France, according to the company.
The new hydrogen-powered van has received a lot of positive comments, demonstrating the advantages and possibilities of the technology.
The operations team has praised the panel van's overall usability, its long-range, and payload.
The team uses the e-Dispatch Hydrogen every day with site visits, restocking their equipment supplies, and carrying out emergency repair work. Their journeys are more than 60 miles – which isn't a problem with the 248-mile range.
Hydrogen vehicles are extremely practical
Because of fast refuelling times, hydrogen vehicles are extremely practical and can be used in a variety of ways.
A refuel can take just six minutes when using a 350 bar pump – and when using a 700 bar pump the refill can be done in three minutes.
The 10.5kWh battery – which stores 31 miles of backup power – is easy to charge on a 230V outlet.
How hydrogen-powered vans work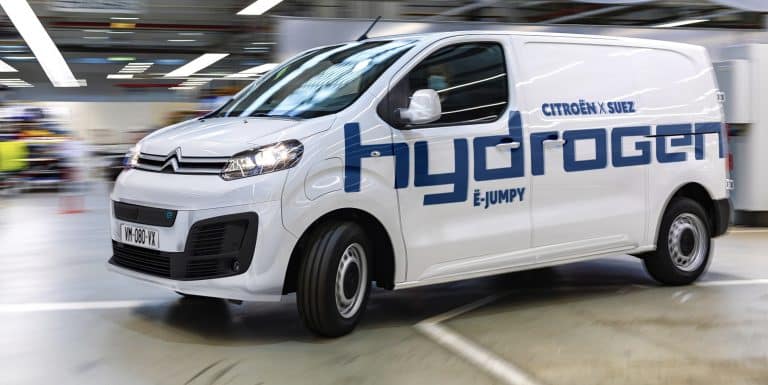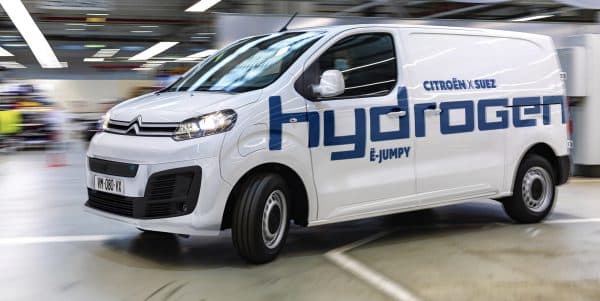 The hydrogen technology uses a lithium-ion battery and the fuel cell mated to the van's hydrogen storage tanks.
The fuel cell generates electricity when hydrogen and air make contact with a catalyst, and this creates an excellent source of clean energy since only water vapour is produced.
Citroën decided to combine hydrogen and air after performing research with Symbio, a joint fuel cells venture that has been created by Faurecia and Michelin.
Citroen e-Dispatch Hydrogen
The Citroen e-Dispatch Hydrogen has a 45kW fuel cell and a 10.5kWh lithium-ion battery with three hydrogen tanks that have a capacity of up to 4.4kg.
Because these modifications place the battery pack beneath the front seats and the van's fuel tanks under the van's load space, there is no impact on the van's load capacity.
A generator-based hybrid powertrain provides a substantially smoother driving experience, while additionally ensuring consistent motorway speed.
The battery powers the car's acceleration and extra power when needed and for the first few miles on the road.
Hybrid technology also ensures that the battery delivers electric power for when the van runs out of hydrogen – to help reduce the risk of running out of fuel and becoming stranded.
Hydrogen fuel stations are growing in number across Europe and the UK – and set to grow quicker when petrol and diesel engine vans will be phased out – and the Citroen e-Dispatch Hydrogen will be available for fleets and small businesses in time.