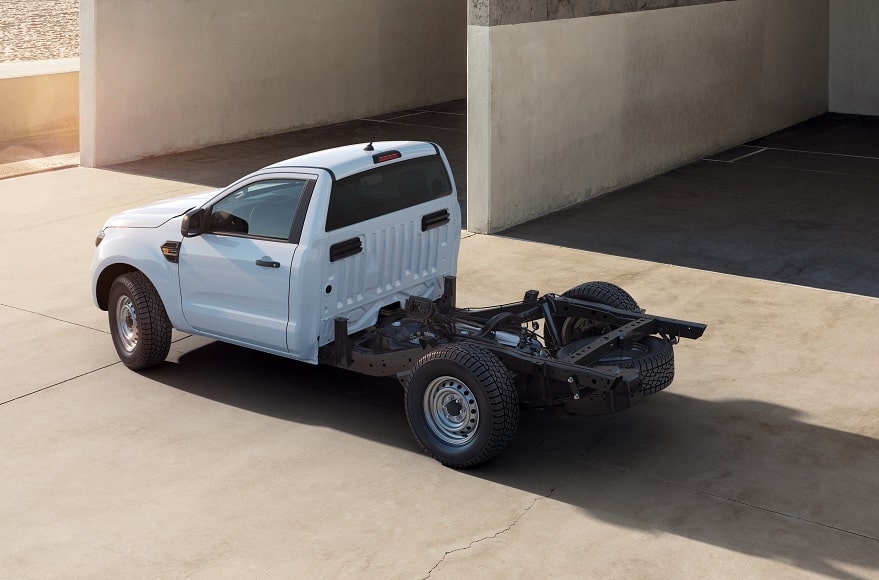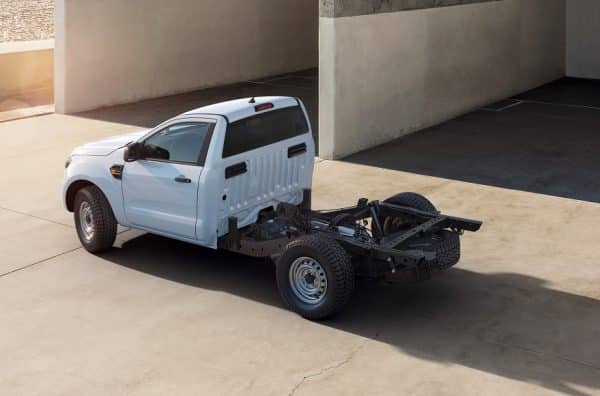 The impressive Ford Ranger pickup is now available as a conversion-ready chassis model.
This means that the bestseller can be used as a donor vehicle for a range of conversions.
Ford says its offering will be suitable for those wanting a tough vehicle in construction, military work, forestry and utilities as well as rescue operators.
With a towing capacity of 3,500kg, and a gross vehicle mass of 3270 kg, it's a conversion donor vehicle that will create Rangers with impressive load hauling capabilities.
Ford Ranger is Europe's bestselling pickup
The Ford Ranger is Europe's bestselling pickup and a regular award winner.
The vehicle also delivers all-wheel drive for enhanced off-roading capability for those business owners who might need it.
There are also 160 qualified vehicle modifiers available in 13 markets who can deliver warranty-approved bespoke vehicles for a range of specialist applications.
The chassis for the Ranger has a heavy-duty rear leaf spring suspension and the single cab design enables a maximum converted length of 2,518 mm behind the cab.
The pickup's wading depth is 800 mm, and the ground clearance – before conversion – is 237 mm.
Power for the Ford Ranger conversion
The power for the Ford Ranger conversion will come from a 2.0-litre EcoBlue diesel engine producing 170 PS with torque of 420Nm.
This gives the new offering the ability to easily haul a heavy load and this is helped with a smooth shifting six-speed manual transmission.
All-wheel drive is easily selected using a control on the centre console, and this can be done while on the move to suit changing weather and driving conditions.
The low-range all-wheel drive setting will boost performance on soft surfaces and steep hills.
Ford Ranger conversion chassis
The Ford Ranger conversion chassis also comes with a range of flexible options including high-performance batteries for boosting electrical loads, a trailer tow electrical connector and an interface that prevents a tipper body from operating unless the Ranger is in neutral gear and parked.
The conversions available include tippers, box bodies and cherry pickers.
The conversion will have a warranty that will match the ones that are offered with Ford's standard vehicles.
The new conversion-ready Ford Ranger chassis cab is available from January 2021.