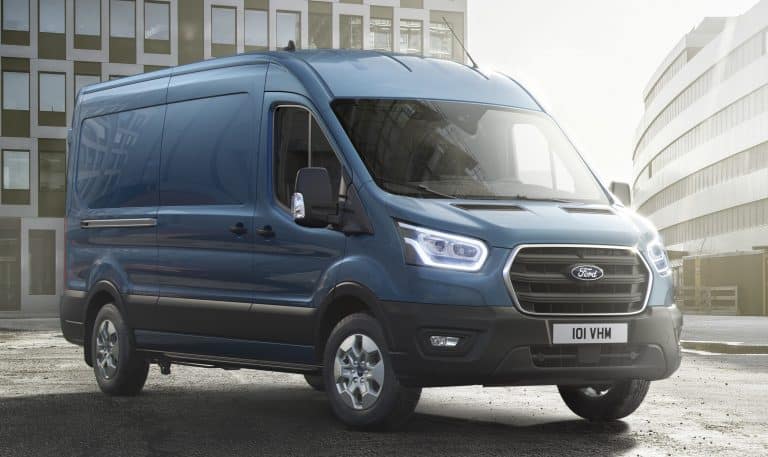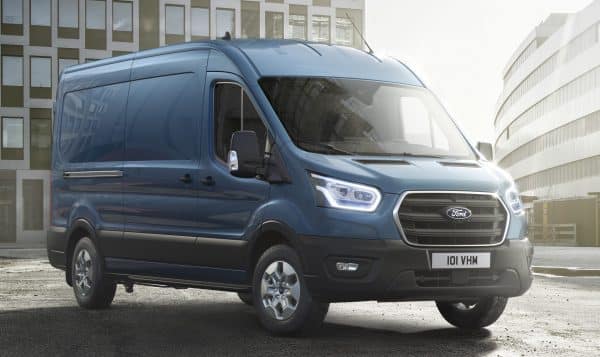 Recognised as the world's best-selling cargo van, the Ford Transit is receiving a comprehensive enhancement designed to empower businesses to achieve more and streamline their operations in 2024.
The upcoming updates embrace both the Transit and E-Transit, with a big boost in connectivity features and the groundbreaking Power-Up wireless updating system.
Ford says these enhancements aim to simplify aftermarket adaptations and to automate repetitive work for delivery drivers.
The enhancements include an improved chassis and the introduction of an eight-speed automatic gearbox.
Innovations for the Ford Transit and E-Transit
The innovations for the Ford Transit and E-Transit will also bolster payload capacities and improve the van's performance, handling and fuel efficiency.
Ford will also expand the van's digital capabilities with the 2024 version getting the cutting-edge SYNC 4 information and comms system.
This system has a 12-inch touchscreen and there's an 8-inch digital instrument cluster, offering a driver-centric and intuitive cab experience.
There's also Connected Navigation 4 which will provide traffic updates and will help drivers to plan routes – and stick to their schedules.
Transit's smart technologies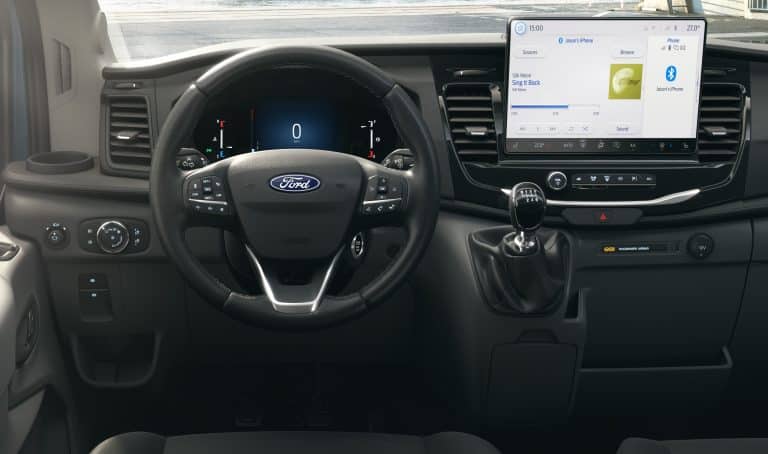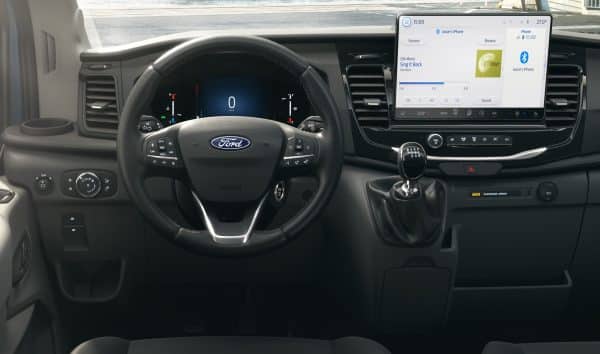 The inclusion of Ford's latest 5G modem is expected to revolutionise connectivity and it will be integrated with Transit's smart technologies.
The 2024 lineup also adds 'delivery assist' technology for drivers of the long wheelbase panel E-Transit and Transit models with automatic transmission.
This will, Ford says, offer automated solutions to security tasks that are commonly encountered by delivery drivers.
And by saving up to 20 seconds per delivery, this technology marks a significant step forward in efficiency.
2024 Ford Transit models
Safety and driver assistance are also boosted in the 2024 Ford Transit models with a range of driver assistance systems.
These include intelligent speed assist, pre-collision assist with intelligent speed assist, lane keeping alert and autonomous emergency braking.
Optional driver assistance options offer features like auto park assist that has a 360-degree camera, blind spot information and intelligent adaptive cruise control.
Available for customer orders now, deliveries of the new Ford Transit and E-Transit will start next summer.