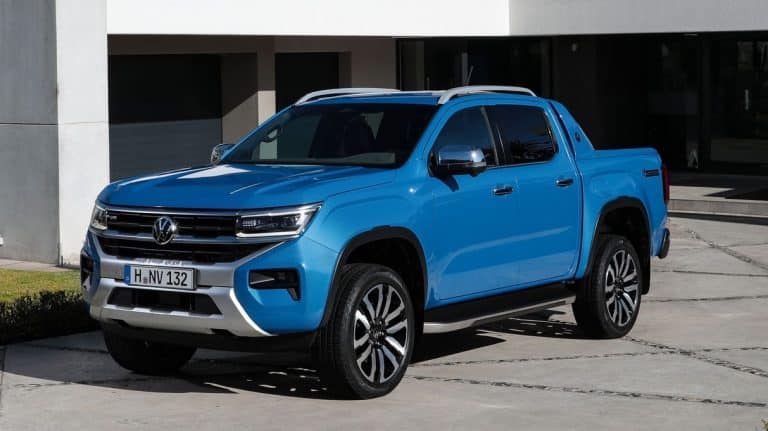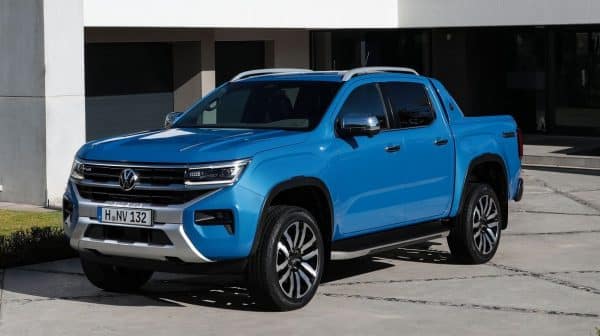 This is the impressive new Volkswagen Amarok pickup which has received its world premiere.
The off- and on-road all-rounder has been conceived and designed in Australia and Germany and will be made in South Africa.
VW is adding more than 20 driver assistance systems, new engines and mobile online services to the latest version.
Essentially, just about everything is new in the stylish pick-up.
More powerful and larger Amarok
It's also a more powerful and larger Amarok than previously with five variants available.
There's the Amarok, Style, Life and Aventura, plus the PanAmericana with its off-road styling.
It's available from launch as the double cab, that's a four-door double cab, and a single cab with two doors.
The new model is 96 mm longer than before and the wheelbase is 173 mm larger.
That means there's more space for those sitting in the second row of seats and off-road capabilities have been improved thanks to the shorter body overhangs.
Amarok will be available off-road guise
In most markets, the new Amarok will be available off-road guise as standard and it's capable of wading through water with a depth of 800 mm – previously the depth was 500 mm.
The cockpit is functional and impressive with an 8.0-inch display, though it's larger in most of the trims.
There's also a modern 10.0-inch tablet touchscreen, again, it's larger at 12.0-inches on other trims.
The top models also feature a premium sound system and a leather-looking panel that has contrast stitching.
The double cab's rear seats have plenty of space for three adults and while the top versions use leather seats, others have ArtVelour covers.
Amarok can carry payloads of up to 1.16 tonnes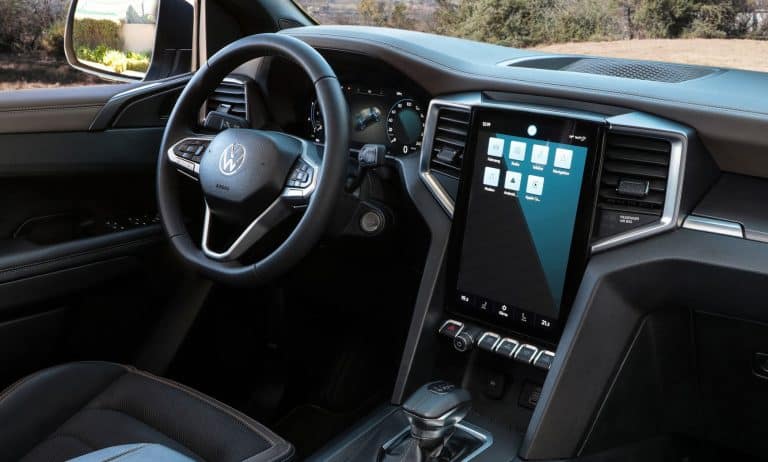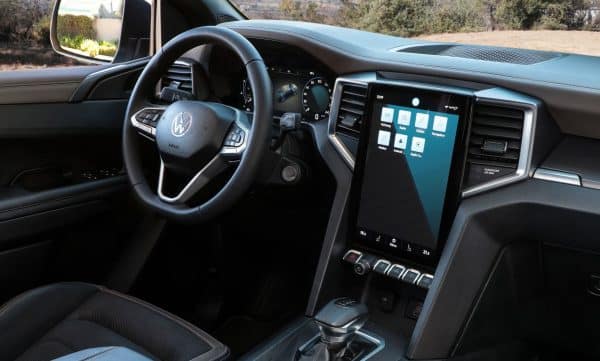 Volkswagen says its new Amarok can carry payloads of up to 1.16 tonnes, and the cargo bed has enough space for a Euro pallet between the wheel arches – when loaded sideways.
The single cab can take two pallets and the loads are strapped down using the various eye rings.
The roof load capacity for the Amarok is 350 kg, which can easily carry a four-man roof tent if the driver wants to go globetrotting.
Options include various styling bars and a multifunction carrier system.
Hardtop for the pickup's cargo bed
There's a hardtop for the pickup's cargo bed and when going off-road, there's a bar and underbody protection available.
Power for the new VW Amarok includes one turbocharged petrol unit, and four turbocharged diesels.
The top model will have a 3.0-litre V6 diesel unit providing 241 PS, or there's a 2.3-litre turbocharged petrol unit producing 302 PS.
The power is delivered using a new 10-speed automatic transmission, plus VW is offering manual five- or six-speed gearboxes and a six-speed automatic.
The pricing and final specification for the UK versions of the Volkswagen Amarok will be revealed later this year.