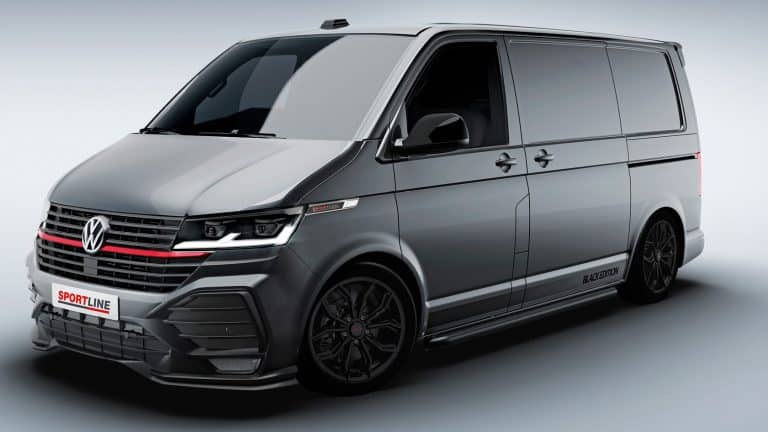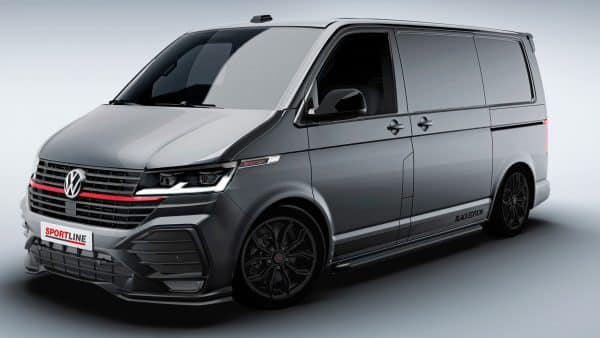 This is the impressive new Volkswagen Transporter T6.1 Sportline which will be available to order from later this month.
Deliveries will start in July and the new Sportline is available in long or short wheelbase versions.
Prices for the new Transporter start at £42,940 and it will be available as either a panel or Kombi van.
The T6.1 range
As usual, the T6.1 range features some unique sports styling and there have been various technology upgrades.
There's now a cutting-edge digital cockpit available for the first time, along with heated seats, climatic air-conditioning and a Discover satnav.
For those opting for the Sportline Black Edition, the satnav is upgraded to the Pro version with a 9.2-inch colour display.
Drivers also get to enjoy rear and front parking sensors, a rear-view camera, adaptive cruise control and an anti-theft alarm system.
Range-topping Transporter T6.1 Sportline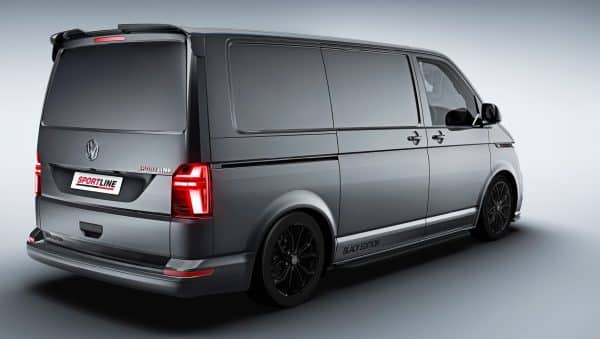 The performance for the new range-topping Transporter T6.1 Sportline comes from a 2.0-litre TDI unit producing 204 PS.
The power is delivered using a standard seven-speed DSG transmission which will propel the van from 0 to 62 mph in less than nine seconds and then onto a top speed of 126 mph.
The new Volkswagen Transporter T6.1 Sportline features a range of interior and exterior styling details.
These include the nose which has a red contrast grille strip, along with a new bumper plus a new spoiler.
Sportline's sporty handling
To boost the Sportline's sporty handling, Volkswagen has lowered the suspension by 30 mm.
And, on top of, illuminated sidebars have been added.
There's also a choice of wheels, including 18-range alloys in gloss black, and some new colours including Copper Bronze, Ravenna Blue and Indium Grey.
The interior of the VW Transporter T6.1 Sportline still features a sporty feel along with the Sportline logo being featured, and there's Nappa leather upholstery with a suede trim.