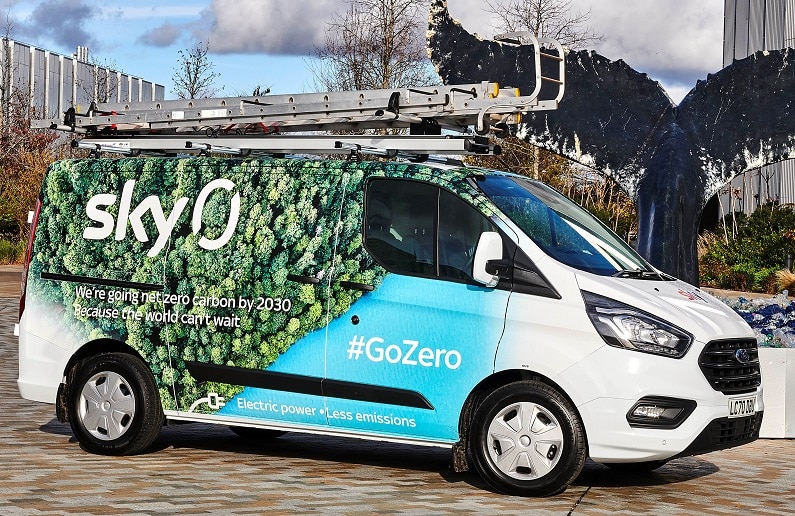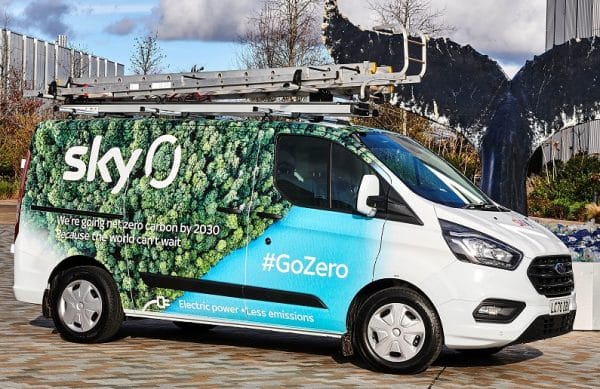 The impressive Ford Transit Custom plug-in hybrid electric van has now joined the commercial fleet of Sky.
The move sees 151 models being delivered to help Sky transition towards zero emissions from its extensive fleet by 2030.
The firm says that having the Transit Custom PHEV will deliver a 60% saving in C02 emissions.
The vans will be used by Sky engineers around the UK.
Ford Transit Custom plug-in hybrid
The Ford Transit Custom plug-in hybrid is the first one-tonne van in the UK with plug-in hybrid technology.
Ford's commercial fleet director, Neil Wilson, said: "Our plug-in Ford Transit works for driving in towns because the van's development included learnings and input from various city-based fleets, including Sky."
He added that Sky had been using a prototype of the Transit Custom to help understand real-world usage and assessing the van's performance.
Ford Transit Custom PHEV
One feature for the Ford Transit Custom PHEV is the use of geo-fencing.
This sees a module automatically switching the van to using electric power whenever it enters a low-emissions zone.
It can also be set specifically for any area with zero-emissions restrictions.
All of the vans will be decked out in the new Sky Zero branding to help spread the word of the firm's move towards zero emissions.
Zero emissions range of 35 miles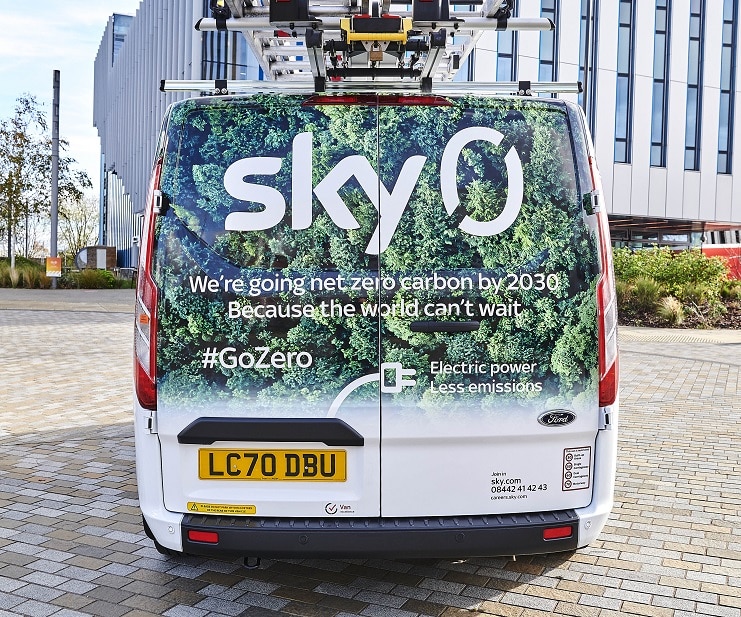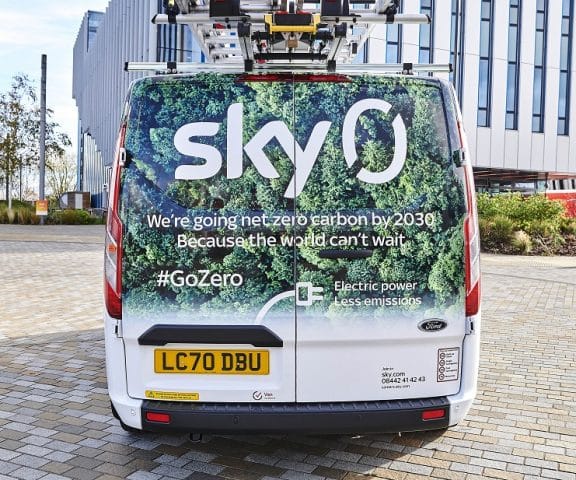 The new van offers a zero emissions range of 35 miles and has a full 6 cubic metres of cargo volume. The emissions are just 90g/km.
The group chief executive of Sky, Jeremy Darroch, said: "The arrival of the Ford Transit Custom plug-in hybrid vans means we will be cutting emissions and moving towards our Sky Zero commitment for being net zero carbon by 2030."
He added that Sky was responding to growing fears over climate change and they are looking to work with the government and suppliers to help speed up their transition to having a net zero emissions fleet.
Mr Darroch said the government needs to deliver a 'strong charging infrastructure' to help the transition to take place across the country.
The Ford Transit Custom PHEV was released in late 2019 with a range of trims and a claimed economy of 92mpg.
The van has a net payload of 1,130 kg and comes with a 100,000-mile warranty or eight years for the battery to bring confidence to business customers.