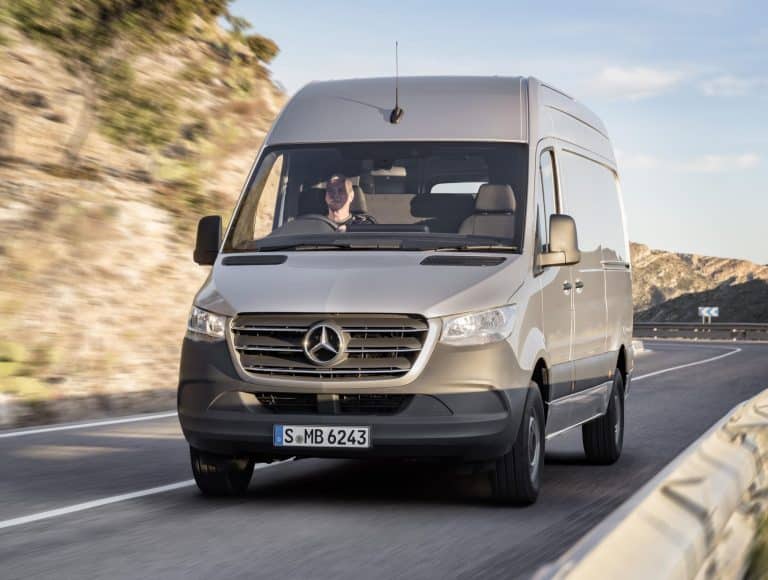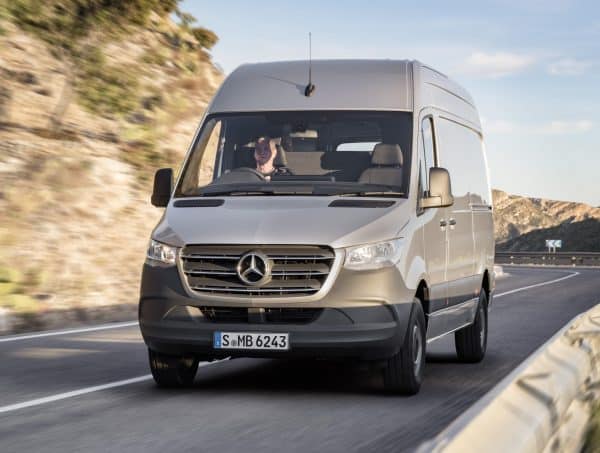 It's been hailed as a 'game changer' and the new Mercedes Sprinter will continue to be a popular choice with the UK's van buyers.
Available to order, the new Sprinter will cost from £24,350, ex VAT, with deliveries starting in June.
The 2018 Sprinter model has been radically improved and enhanced with lots of re-engineering taking place.
Mercedes have also expanded the range with the introduction of front wheel drive versions that are available for the first time.
The van will also be the firm's first production vehicle that will feature its nine-speed automatic transmission which will help boost efficiency and payload.
New Mercedes Sprinter range will feature four vehicle lengths
The new Mercedes Sprinter range will feature four vehicle lengths, three wheelbases and three roof heights. There's also an all-new tractor head chassis that has been designed for motor homes.
Among the engines, there's a four-cylinder V6 turbocharged diesel unit available.
Mercedes say the Sprinter also has advanced connectivity, the best ever fitted to a van, with 18 services available from launch and class leading services.
The firm is also offering a communication module which features an inbuilt Sim card so data can be transmitted between the van, the driver and vehicle managers.
See what their real-time Mercedes Sprinter's fuel economy is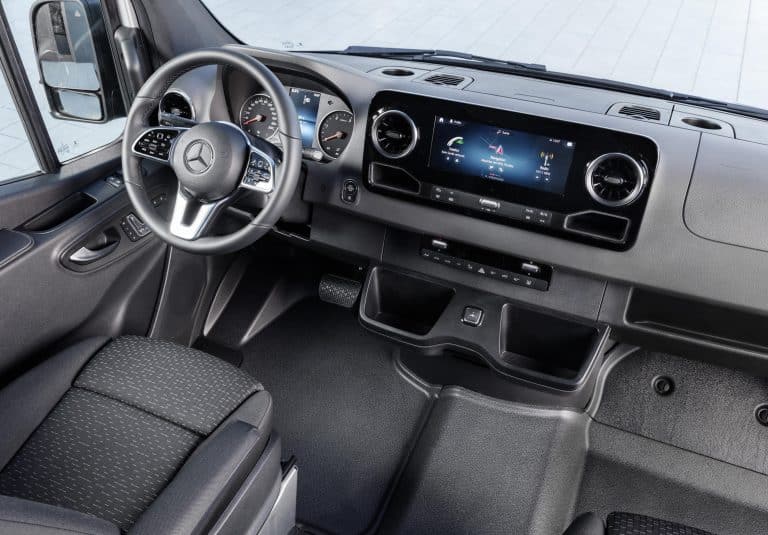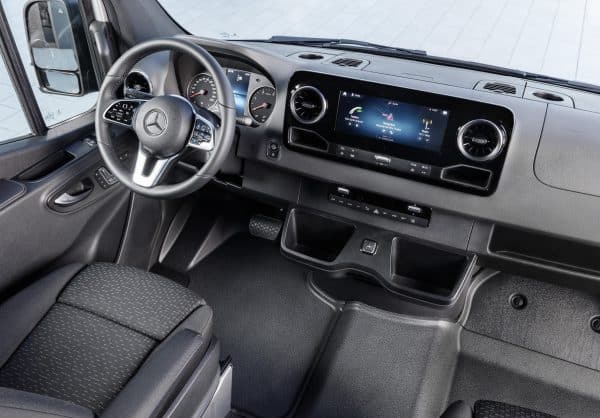 Drivers can also use eco-monitoring to see what their real-time Mercedes Sprinter's fuel economy is with a theft management system monitoring the van's alarm and offering a warning against potential theft.
There's also a 7-inch touchscreen for connectivity with Apple CarPlay and Android Auto, it's the same system the firm uses in its passenger cars. There's also a 10.2 inch touchscreen available that offer integrated satnav.
However, as part of the redesign, the Mercedes Sprinter has undergone big changes with safety features including active brake assist which is an autonomous braking system to prevent collisions.
Mercedes says the van is the only one available with the system and it also helps pedestrian protection. The Sprinter also features an attention assist which spots driver drowsiness and encourage drivers to take a break when tired.
There are also big changes for the interior which is not just functional but has been stylishly redesigned.
There's also a choice of automatic climate control, or a semiautomatic air conditioning system with the standard spec also featuring automatic headlights, electric power steering and keyless start.
For those interested in the all-new Mercedes Sprinter and wanting to order one, there's also a long list of options, there are more than 600 items, to create a sprinter that meets your precise requirements.