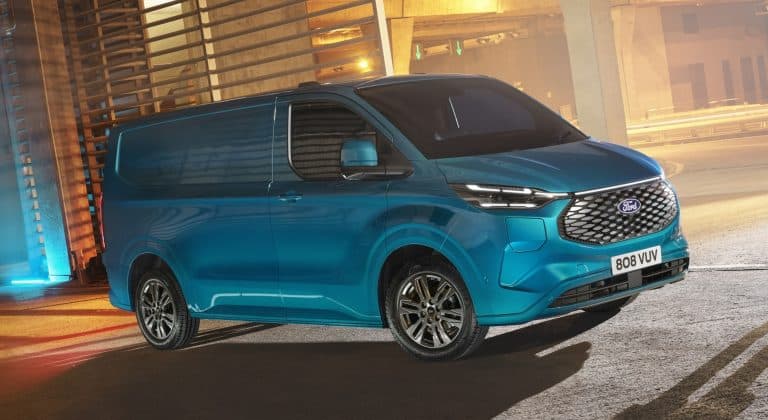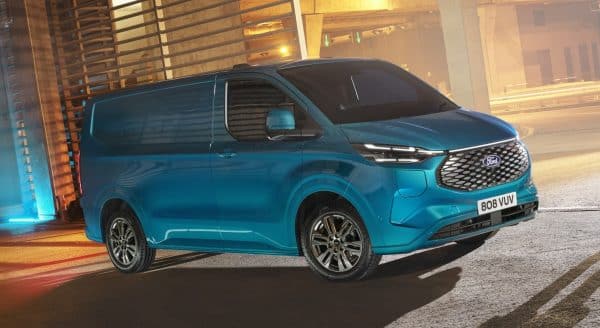 The sales of commercial vans are booming in the UK with news that the sector has seen its best February since 1998.
That's the second consecutive month that sales of new light commercial vehicles have grown.
According to the Society of Motor Manufacturers and Traders (SMMT) sales rose by 8.5% to 17,540 units.
The organisation says that traditionally, February is a volatile month for sales because of small volumes being processed since most operators will delay purchasing until the new number plate comes out in March.
'Van market is returning to sustained growth'
Mike Hawes, the chief executive of the SMMT, said: "Following a torrid 2022, the UK van market is returning to sustained growth that is exceeding even pre-pandemic levels.
"Given the importance of vans to keeping the British economy and society on the move, this growth is good news."
He added: "With the ZEV market still at a very early stage, however, a concerted effort by all stakeholders to accelerate van-suitable charge point installation must become an urgent priority, enabling long-term net zero fleet investment at the scale necessary."
The registration of new vans
The SMMT's data shows that the registration of new vans weighing more than 2.5 to 3.5 tonnes rose by 14.0% to reach 12,125 units, more than two thirds of the total market (69.1%).
Vans weighing up to and including 2.0 tonnes increased by 5.2%.
Conversely, medium-sized vans weighing more than 2.0 to 2.5 tonnes fell by -16.5% to 3,361 units, reflecting the broader long-term trend towards larger vehicles.
The smaller volume pickup and 4×4 utility segments both saw double-digit growth, up 42.3% and 90.8% respectively.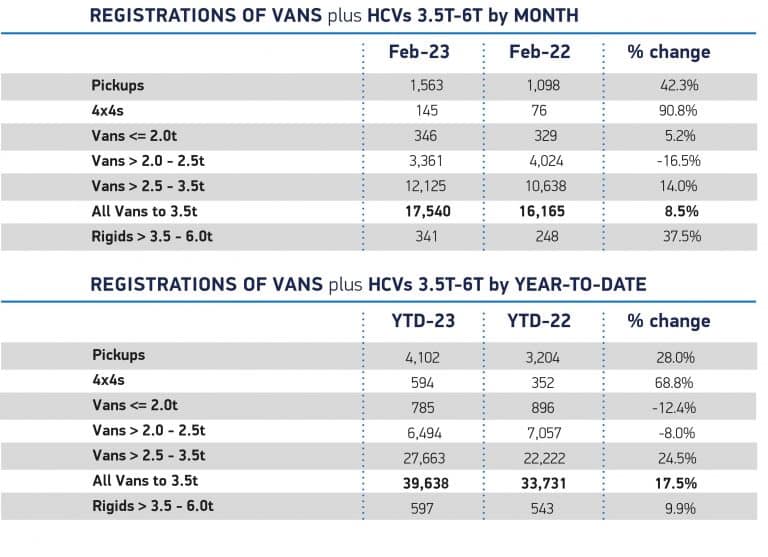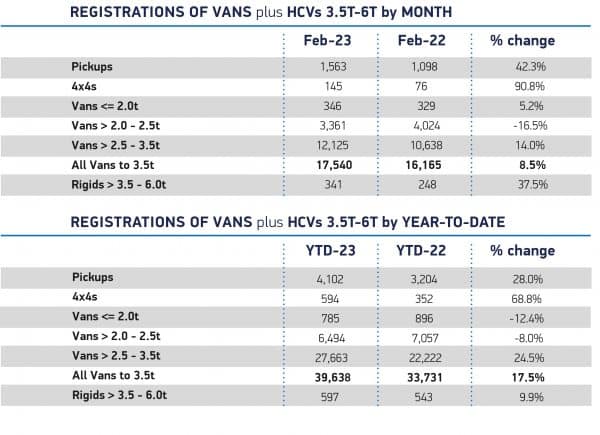 Deliveries of battery electric vans
Deliveries of battery electric vans, meanwhile, declined to 966 units, down -44.5% on a particularly strong February in 2022, with traditionally smaller volumes in the month highlighting natural fluctuations in fleet investment.
With more new models set to hit the market in the coming months, growth is expected to resume, with the latest market outlook anticipating electrified van registrations to rise by 64.5% to some 28,000 units this year.
The SMMT says that long-term growth to meet net zero ambitions, however, will depend on a strong, flexible market and dedicated infrastructure, which is so far lacking.
In the year to date, overall LCV registrations are up by 17.5% on the same period in 2022 and by 5.3% on the first two months of 2020, reflecting demand for these critical vehicles from key sectors.
The best-selling vans in February were the Ford Transit Custom, the Transit, Vauxhall Vivaro, Citroen Berlingo and the Transit Connect.